Behringer EDGE: A percussion synth companion for your CRAVE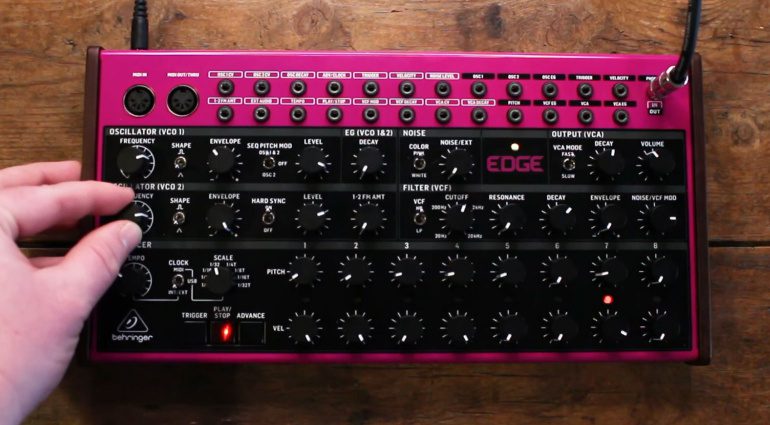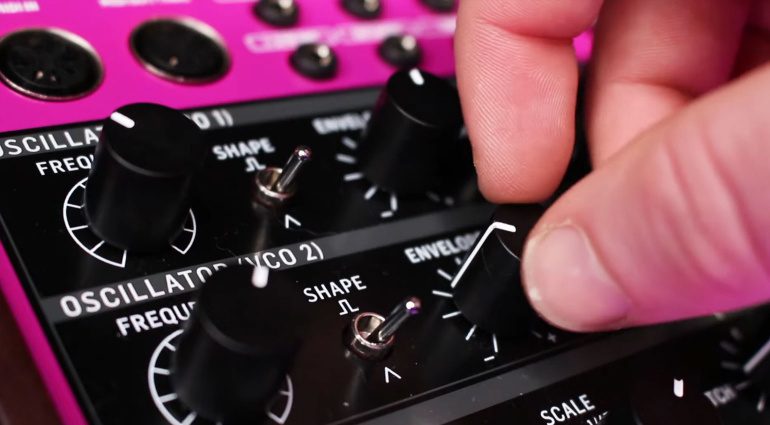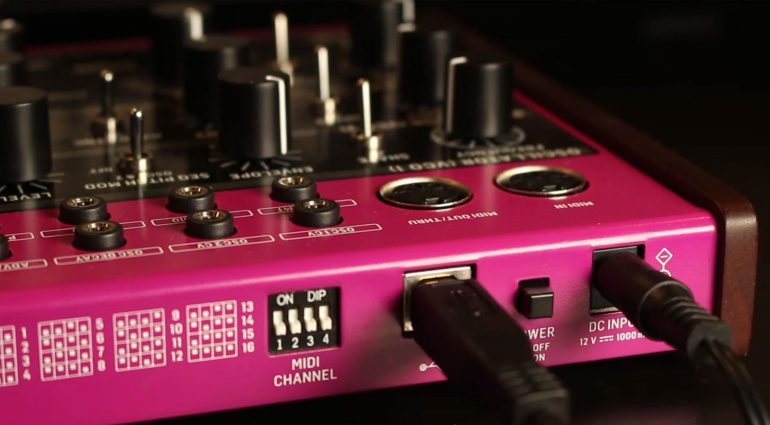 Behringer spins the Moog DFAM into the colourfully semi-modular EDGE to run alongside their CRAVE synth with dual VCOs, sync and FM.
EDGE
It's not a massive surprise that with the CRAVE being based on the Moog Mother-32 a take on the DFAM percussion synths wouldn't be far behind – although it has been a couple of years. I wonder if they'll have a go at the Subharmonicon next?
Anyway, so far we only have the video to tell us anything and what we know is that it's an analogue semi-modular synth designed for percussion but capable of pulling off basslines and FM tones. It has 2 oscillators with triangle and square waveforms, hard sync and you can feed one into the other for FM. There's pink and white noise, a Decay envelope, a filter with high and low pass modes and its own Decay and Envelope amount.
Along the bottom runs an 8-step sequencer with Pitch knobs above and Velocity below. You can select whether the oscillator responds to pitch or keep itself percussive.
The comprehensive patch bay gives you lots of scope for patching things in and out for maximising the modulation and variation.
Behringer has added MIDI and USB including MIDI Clock and a clock dividing/multiplier knob to take the BPM up to ridiculous levels. They've wrapped it up in a shockingly pink enclosure that would look fabulous alongside your CRAVE.
The list price is going to be $219 or €229. Pre-orders are open from 23 October via our affiliate partner Thomann. There's a lot of waiting for products going on at the moment.
More information from Behringer