The new Catalinbread Cloak Reverb/Shimmer offers rich overtones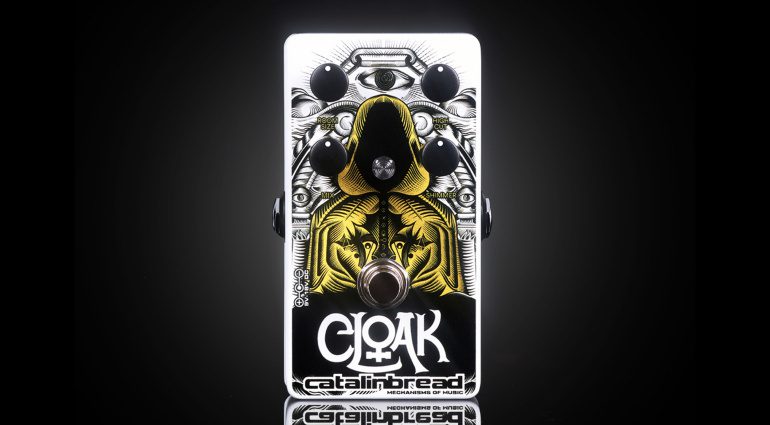 Oregon-based effects company Catalinbread has a new shimmer/reverb effect out called Cloak. Based around a  "room" style reverb with a shimmer knob, could this be the reverb you are looking for?
Catalinbread Cloak Reverb/Shimmer
Looks like its is reverb pedal week, as we just saw the release of the new SolidGold FX Ether, a modulated reverb effect. Today Catalinbread has followed that announcement with its new reverb, Cloak. The pedal is based around a room reverb with a shimmer knob, that adds some sweet-sounding rich, harmonic overtones.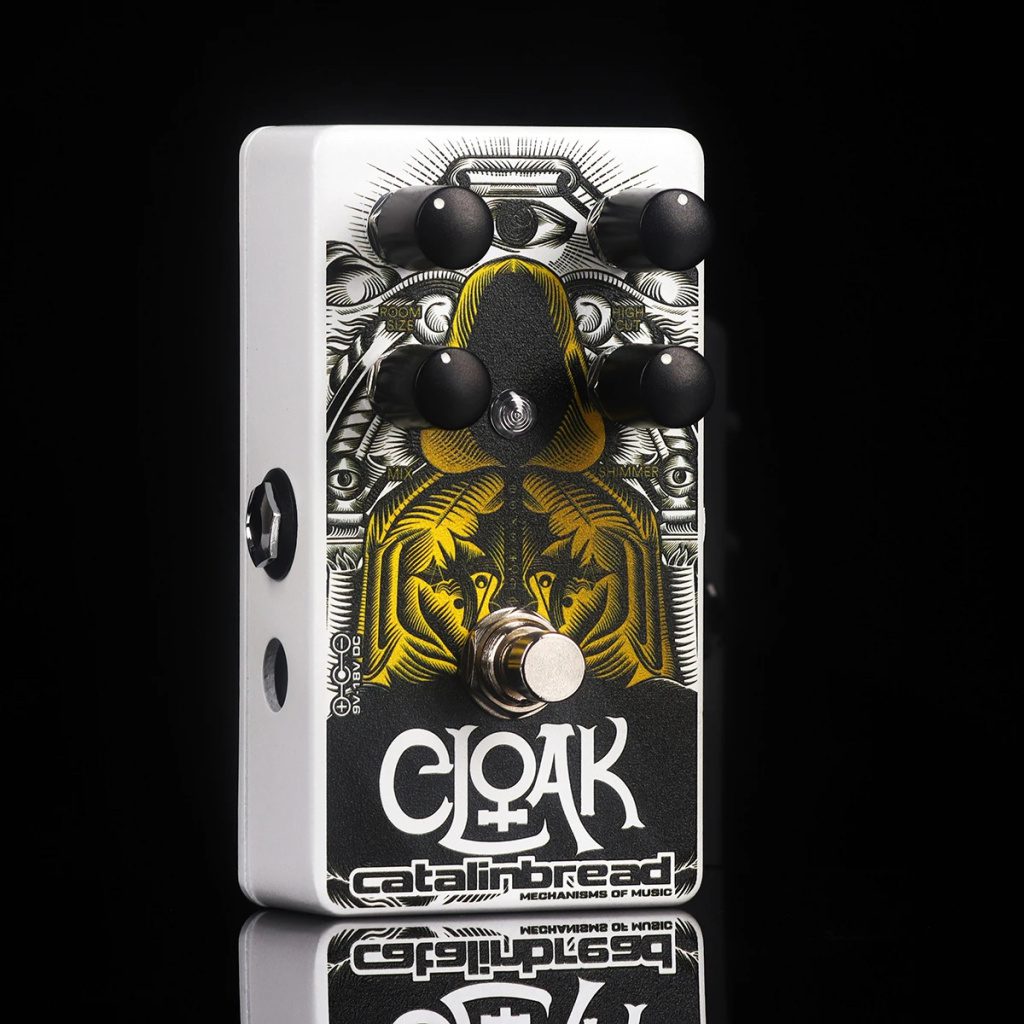 Controls
The Cloak has a nice simple layout, with controls for Room Size, High Cut, Mix and Shimmer. However, it might just be me and my 'old man eyesight' but, I don't think the tiny labelling against the black background really works. It seems a bit of an 'own goal'. The pedal could have been more user-friendly, had the big black graphic not hidden the labelling.
Trails
The pedal has true bypass switching, and cuts off the reverb trails when it is disengaged. But you can also choose a buffered bypass and maintain your reverb when you turn off the effect. Cloak runs from 9 to 18 volts using a standard DC centre-negative power supply. So most power supplies should work with no hassle.
The demos in the videos below do sound pretty sweet. I just find the unclear labelling of the control knobs a bit disappointing, as it would put me off from using it live. I'm all for nice graphics on effects pedals, but not if it makes it awkward to see what you are tweaking.
Black Friday Pricing Deal
One nice little bonus though is the early Black Friday deal price of $178.49, instead of the regular $209.99 RRP.
RRP – USD 209.99 with an early Black Friday USD 178.49 deal price for a limited time.
More Information on Catalinbread
Catalinbread Cloak Demo Video