Cop some SRV and John Mayer tones with the new Crazy Tube Circuits Crossfire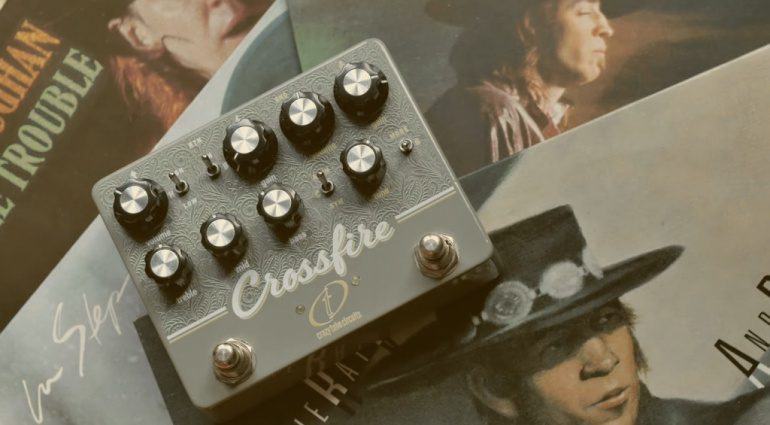 Stevie Ray Vaughan tones in a box?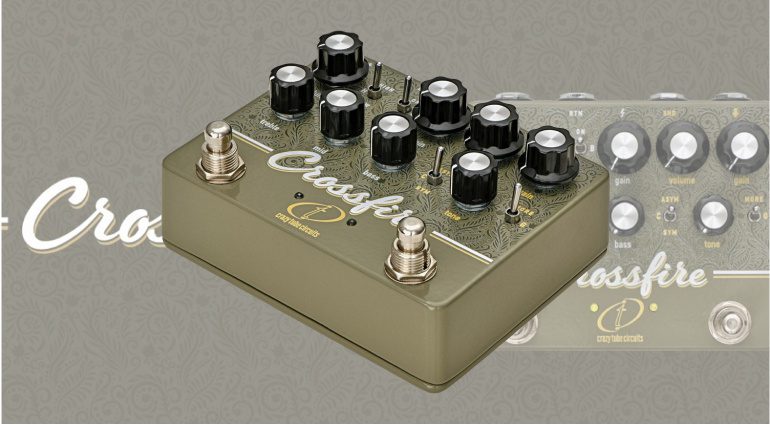 The new dual Crossfire pedal from Crazy Tube Circuits offers some very Stevie Ray Vaughan and John Mayer -esque tones. You get those classic Fender Blackface amp tones, with a hint of a certain little green stompbox. Essentially, this pedal has parallel operating modes, with amp and overdrive in one package.
Crazy Tube Circuits Crossfire
With an all-analogue signal path which replicates a tube amp and a classic overdrive pedal, the new Crossfire from Crazy Tube Circuits could be a winner. They are all hand-made in Athens, Greece and come with a robust 5 year warranty. So expect boutique pedal quality with tones to match.
The Crossfire's left side is voiced after the Fender Blackface era amps, while the right side gives you a TubeScreamer-style drive, along with some of the most common modifications the pedal has had over the years. It also has a passive effects loop to add pedals in the signal chain, making it a very flexible stompbox.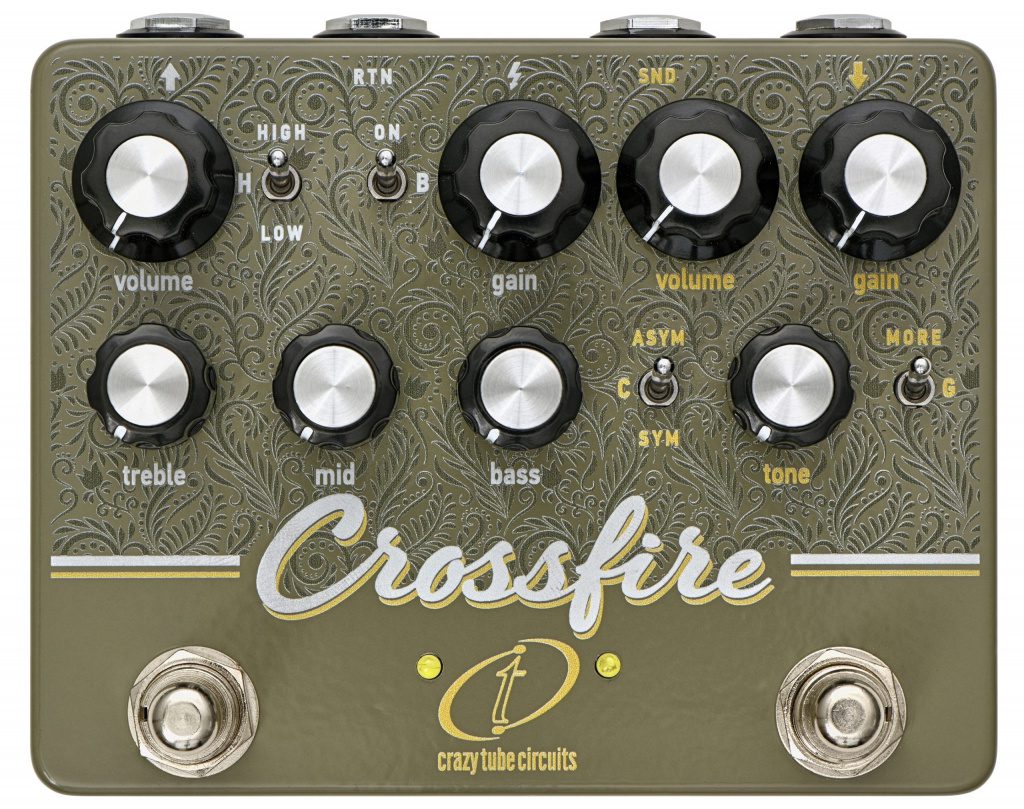 Fender Amp Styles
The left side that mimics the signal path of classic Fender amps has a Twin Reverb voicing at high headroom setting and a more Super Reverb style at lower headroom settings. These are both accessible via the Headroom switch, which has High and Low settings. Plus you have controls for Volume, Gain, Bass, Middle and Treble, and a Bright switch labelled B for more top end sparkle.
The right side features an asymmetrical or symmetrical drive which is switchable, and Volume, Gain and Tone controls. Finally, you have the ability to add more gain via the G mini-switch, by setting it in More position. Perfect, for when you require a little more grit.
The Crossfire also utilises an internal switch for 18V operation, giving you more headroom if required. The pedal itself is designed for 9V operation only, and draws 77 mA of power. I like that the passive effect loop is also true bypass, as is the pedal, so that the whole thing is bypassed from your signal chain when not in use.
You can hear the new Crossfire in action in the demo video below.
More Information on Crazy Tube Circuits
Crazy Tube Circuits Crossfire Official Demo Video