Gibson rolls out Chuck Berry 1970s ES-355 Wine Red with Murphy Lab ageing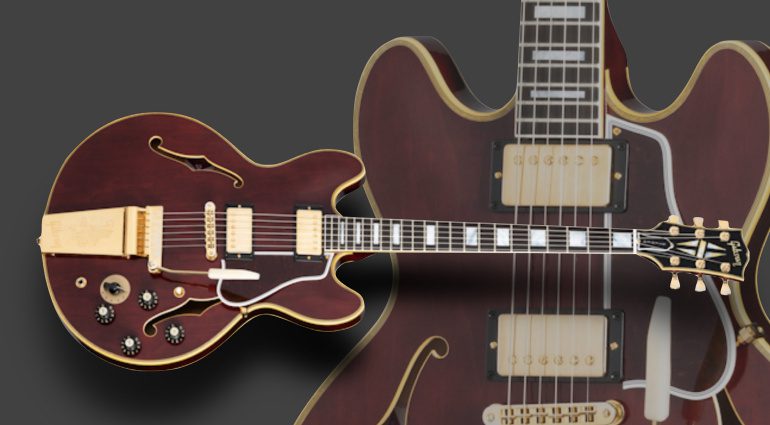 Hail, Hail Rock and Roll!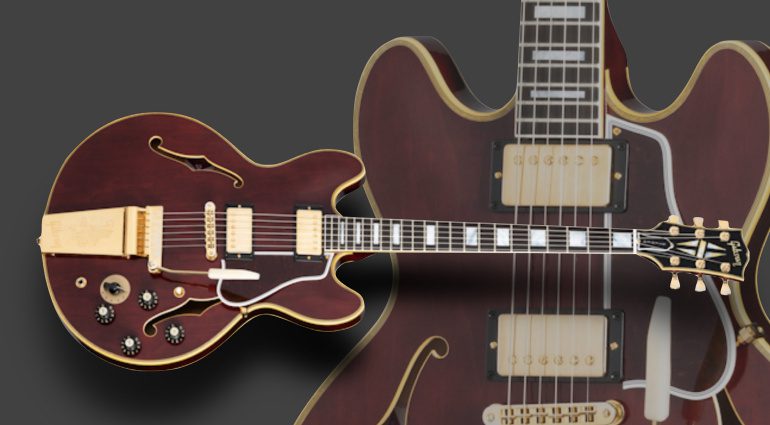 Gibson Chuck Berry 1970s ES-355 Wine Red with Murphy Lab ageing · Source: Gibson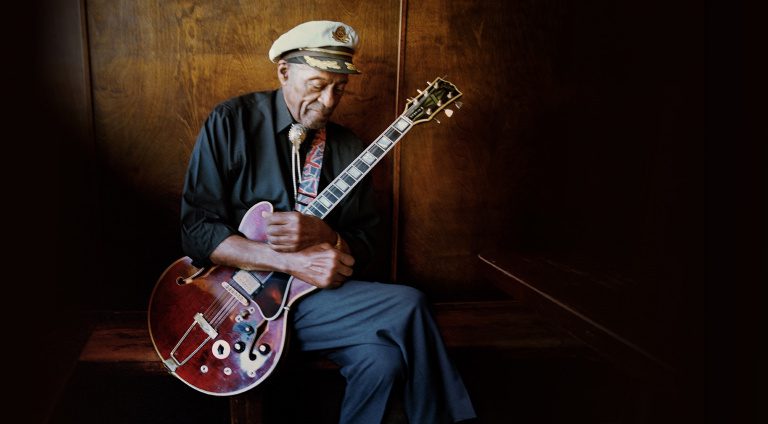 Gibson Chuck Berry 1970s ES-355 – Wine Red · Source: Gibson
Gibson's new Custom Shop Artist Series Chuck Berry 1970s ES-355 Wine Red recreates the legendary guitarist's famous guitar, and is now available for sale (to those with the requisite bankroll).
Gibson Chuck Berry 1970s ES-355
Before we get into the specifications, it's worth noting that the production run on this guitar will be only 100. And they'll be hand-made by the luthiers at Gibson's Custom Shop, so this guitar will probably become quite sought after by collectors.
Now on to the sumptuous details. The construction is, as you'd expect, very traditional: plain maple laminate top, back and sides, along with a lightweight maple centre block and Red Spruce bracing. The neck is a three-piece maple affair with binding and an ebony fretboard. The gold hardware includes a Maestro Vibrola, a set of Grover tuners, and a Varitone switch. You also get the split diamond headstock inlay. The Wine Red finish looks very opulent, especially in combination with all that gold hardware.
"If you were to try to give rock and roll another name, you might call it Chuck Berry." – John Lennon
Murphy Labs Ageing
This model has Murphy Labs ageing applied all over, so it should look nicely worn-in. If you like this look, you'll no doubt be happy.
Alnico 5 Tone
The pickups are a pair of 68 Custombucker Alnico 5 humbuckers, wired via two 2 Volume and two Tone controls that use 500K CTS Audio Taper Potentiometers. The capacitors are ceramic and the switch is a 6-position mono Varitone.
I'm sure this guitar is going to sell out pretty quickly to collectors and Chuck Berry fans alike. I'm not a huge fan of aged guitars personally, but I can certainly see the appeal for many players out there. I would have liked to have seen some non-aged variants, though, perhaps we'll see versions at lower price points in the future.
Gibson Chuck Berry Video
More Gibson Chuck Berry 1970s ES-355 Information