Ibanez Yvette Young YY20-OCS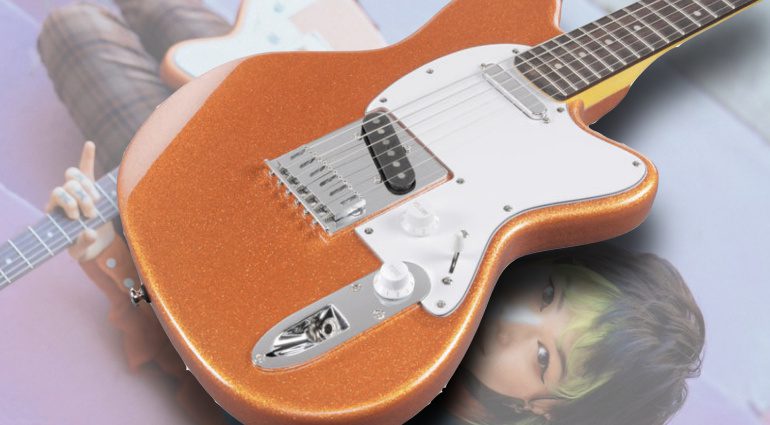 Now in a delicious Orange Cream Sparkle
The new Ibanez Yvette Young YY20-OCS now comes in Orange Cream Sparkle! The guitarist's signature Talman shaped-model doesn't only level up the fruitiness, but also features a few other significant changes.
Ibanez Yvette Young YY20-OCS
This new Orange Cream Sparkle edition of the Ibanez Yvette Young YY20-OCS looks good enough to eat! It comes with a limited edition set of collectible stickers created by Yvette Young especially for the release. The guitar features a maple neck with a rosewood fretboard and white dot inlays, along with a set of 22 medium frets and glow in the dark side dot markers. The Talman shaped body itself is made of alder and comes in this new finish, whereas her previous YY10 signature model was slime green sparkle.

Hard Tail
Hardware includes a set of super-stable Gotoh MG-T locking machine heads which are paired with a rock solid Gotoh GTC202 bridge. Again, this is a change compared to the previous model, as that one had a Wilkinson WV6-SB tremolo system.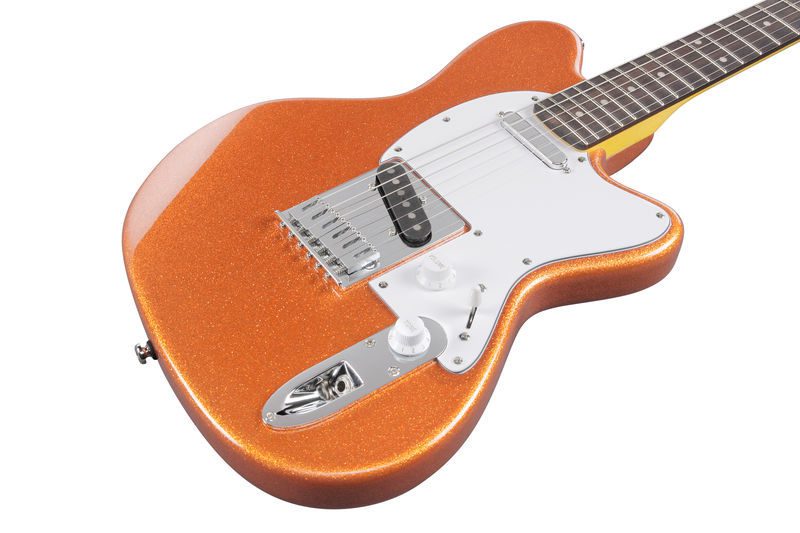 Seymour Duncan Alnico II Pro
A pair of Seymour Duncan Alnico II Pro pickups are fitted to this model in a T-style configuration, which is also different from the YY10, which had three Seymour Duncan Five Two pickups. So essentially, this new YY20 is a very different beast compared to the previous one. You get a three-way blade switch and a single volume and tone control, so should be easy to dial in your tones.
The guitar ships from Ibanez in E,B,G,C,A,F tuning, so be prepared to either adapt your playing, or potentially tweak the overall set up a little for standard tuning, if that's what you prefer. Your mileage may vary, but I really like the new colour scheme. I think it works nicely with the white pickguard and chrome hardware.
More Information on Ibanez
Ibanez YY20-OCS Official Video