Magix Samplitude Pro X4 Suite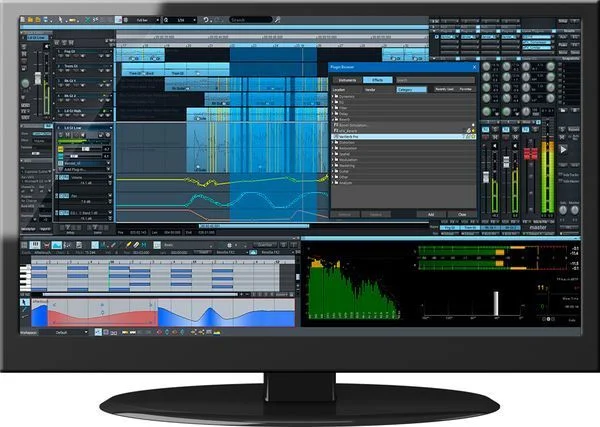 Produce. Record. Edit. Mix. Master.
Magix Samplitude Pro X4 gives you everything you need to produce, record, edit, mix, and master. Capture audio in pristine 32-bit/384kHz resolution on up to 999 tracks. Create full arrangements with a complete array of virtual instruments. Benefit from Samplitude Pro X4's powerful editing capabilities, including spectral editing, object-level editing, and integrated Melodyne essential pitch and time shifting. The included plug-ins provide plenty of sound-shaping power, while VCA faders and comprehensive automation supply you with complete control over your mix. This DAW's robust mastering tools will lend an unmistakable professional sheen to your projects. Beyond that, this version of Samplitude Pro X4 includes a full version of Sound Forge Pro 11, adding even more functionality to this production software's already rich feature set.
Powerful new features to turbocharge your productions
Magix Samplitude Pro X4 includes several new features that are guaranteed to turbocharge your productions. Automation Lanes ensure optimal control and provide you with a broad overview of your track automation data. A new plug-in browser makes finding effects and virtual instruments a breeze. Support for CPUs with up to 32 cores enables you to pile on tracks and plug-ins with confidence. Beyond that, you get new MIDI editing functions and an overhauled MIDI workflow — you'll work faster than ever before!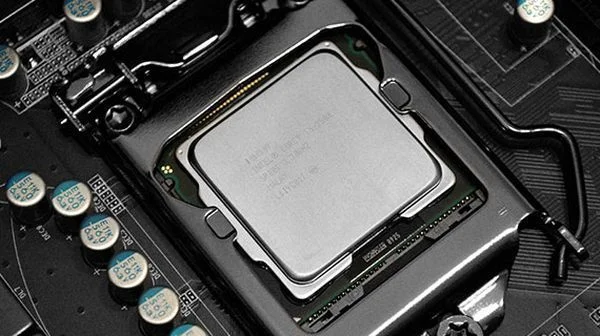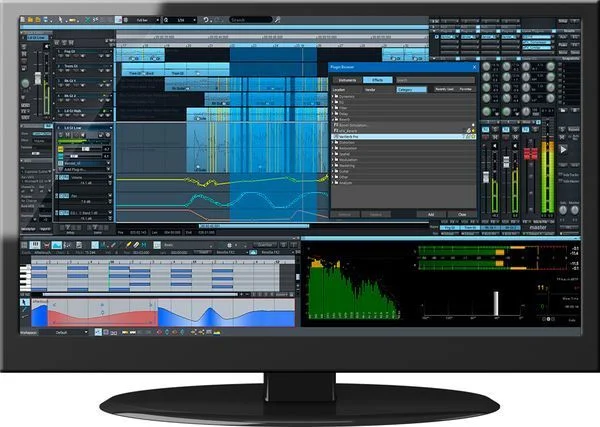 Create transparent recordings with impressively low latency
Magix Samplitude Pro X4 is a recording powerhouse. It offers a total of 999 audio/MIDI tracks, along with 256 physical inputs and outputs. This gives you plenty of room for large-scale projects. It captures audio with full bit transparency, using floating-point calculations to retain every nuance of your original sound. Its hybrid audio engine combines low latency with efficient system utilization to ensure top performance. And 32-core support allows you to pile on tracks with loads of effects plug-ins, virtual instruments, and more without taxing your system.
Extensive options for music production and composition
Producing and composing in Magix Samplitude Pro X4 is inspiring. It contains great-sounding virtual instruments, providing you with a wide range of acoustic and synthetic sounds to build your arrangements with. It boasts new MIDI editing functions and improved MIDI workflow. It includes Velocity Dynamics, which is a real-time effect for editing the attack dynamics of MIDI notes. The Drum Editor makes programming drum parts effortless. Built-in music notation makes creating scores child's play. There's also an on-screen keyboard that's optimized for your PC's touchscreen — you won't even need a separate MIDI controller!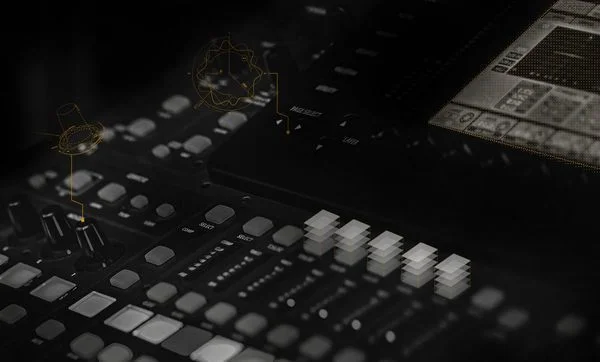 Included Virtual Instruments:
Independence Library (70GB)
Analog Synths 2
Bass Machine
Century Keys
Choir
Church Organ
Cinematic Soundscapes
Concert Guitar
Drum Engine
Electric Piano
Grand Piano
Jazz Drums
Lead Synth
Orchestral Ensemble
Pop Drums
Pop Brass
Power Guitar
Sansula
Soundtrack Percussion
String Ensemble
Upright Bass
Urban Drums
Vintage Organ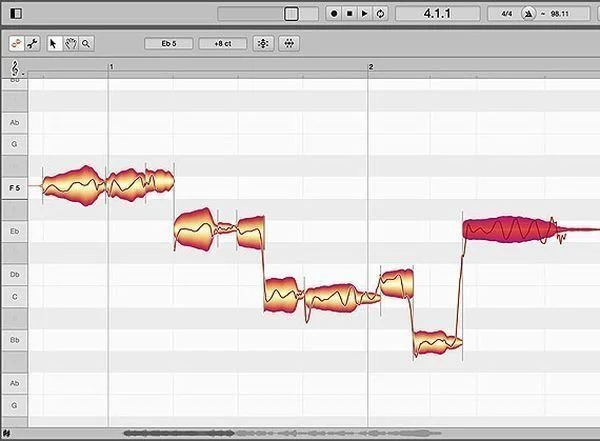 Custom workflows and first-rate editing tools
Samplitude Pro X4 includes custom workflows and first-rate editing tools. At Sweetwater, we've found that tailoring its work environment to our personal preferences is a breeze, thanks to flexible docking options. Samplitude Pro X4 gives you free reign to drag and drop, as well as reposition and resize, many of its interface elements and toolbars. Melodyne essential is tightly integrated into the DAW, supplying you with real-time pitch and time shifting, as well as timing correction and audio-to-MIDI capabilities. You also get zPlane's élastiquePro v3 for natural-sounding pitch and time manipulation. Spectral editing allows you to surgically eliminate unwanted sounds. Object-level editing, which is essentially clip-based editing on steroids, expands your creative options beyond basic track-related editing. Beyond that, Samplitude Pro X4 offers classic comping, groove creation, and drum replacement.
Powerful features for building a killer mix
Armed with flexible routing and elegant automation, Magix Samplitude Pro X4 supplies you with everything you need to craft the perfect mix. Automation Lanes give you optimal control and provide you with a broad overview of your track automation data. Creating alternate versions of a track using Revolver Tracks makes it simple to experiment with different ideas without changing the rest of your arrangement. It also provides you with a lot of creative tweakability. You can route audio through plug-ins in a myriad of ways or add/remove additional outputs to/from tracks during mixing. Pre- and post-fader and direct-out tap points make building complex productions easy. You also get VCA faders, comprehensive automation, and even tempo automation. On top of that, a full complement of plug-ins adds excitement and polish to your projects.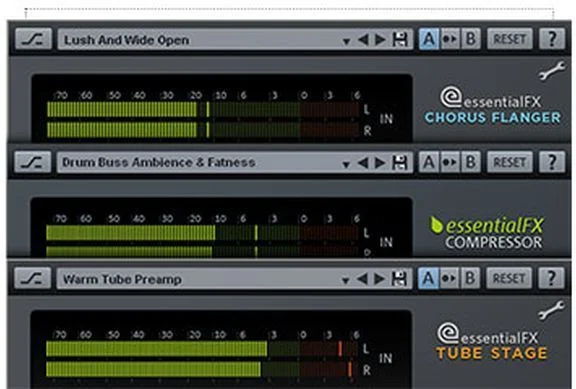 Finish your project right with robust mastering tools
Samplitude Pro X4 has the tools you need to put the final touches on your project. It's packed with high-quality plug-ins for your master bus, including a linear phase EQ, exciter, brickwall limiter, and analog-style compression. You also get Magix's Analogue Modelling Suite and Cleaning & Restoration Suite. Extensive metering and analysis tools put all the information you need right in front of you and ensure compliance with R128/ITU-R BS.1771 loudness measurement standards. Encoder preview makes it easy to create great-sounding MP3s and adhere to "Mastered for iTunes" requirements. Effortlessly add indexes and CD text to CD projects and burn Red Book-standard CDs. And everything can be delivered in DDP format, ready for duplication.
Included Plug-ins:
AM|Munition Compressor
AM|Pulse Transient Designer
AM|Track Tape Simulator
AM|Phibia Tube Amp
DeHisser
DeClipper
DeNoiser
eFX Gate
eFX Vocal Strip
eFX Compressor
eFX Tremolo Pan
eFX Chorus Flanger
eFX deEsser
eFX Phaser
eFX Tubestage
eFX Limiter
eFX Reverb
eFX Stereo Delay
Melodyne essential
Multiband Stereo Enhancer
Orange Vocoder ME
sMax11 Brickwall Limiter w/ True Peak Limiting
Vandal Bass & Guitar Amp (Full Version)
VE|Ecox Echo Delay
VE|Filtrox Oberheim Filter
VE|Corvex Chorus Flanger
Sound Forge Pro 11 — your ultimate editing and mastering suite
This version of Samplitude Pro X4 includes Sound Forge Pro 11, which gives you everything a media professional could ask for from a Windows-based audio application. From basic 2-track editing to advanced surround-sound mastering, Sound Forge Pro 11 provides you with complete control over every aspect of audio production in an easy-to-use layout. It even comes complete with Red Book-compliant CD authoring capability, so you can turn your final tracks into distribution-ready records. Whether you work in radio broadcast, post production, music recording, or any other audio field, you'll find endless uses for Sound Forge Pro 11.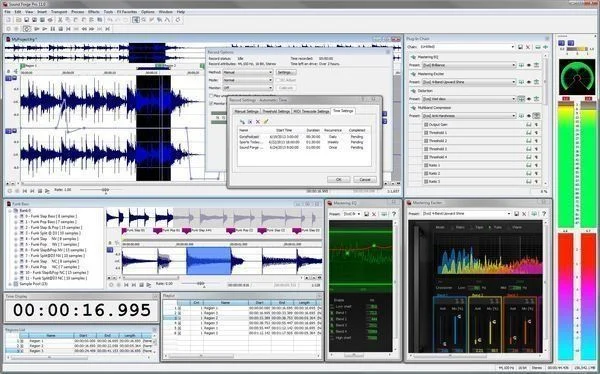 Magix Samplitude Pro X4 Suite Features:
999 audio/MIDI tracks and 256 physical inputs and outputs give you plenty of room for large-scale projects
Captures audio with full bit transparency at 32-bit/384kHz resolution
High-performance hybrid audio engine combines low latency with efficient system utilization
Automation Lanes enable optimal control and overview of track automation data
Plug-in browser makes finding effects and instruments a cinch
32-core support allows heavy usage without taxing your system
Overhauled MIDI editing functions and improved MIDI workflow
Contains great-sounding virtual instruments with a wide range of acoustic and synthetic sounds
MIDI editor boasts multiple views, ranges, and tools for tweaking your parameters
Drum Editor makes programming drum parts effortless
Built-in music notation makes creating scores child's play
On-screen keyboard is optimized for your PC's touchscreen
Flexible docking options tailor your work environment to your personal preferences
Gives you free reign to drag and drop, and reposition and resize, many of its interface elements and toolbars
Audio Random Access (ARA) allows tight integration with the included Melodyne essential software
zPlane's élastiquePro v3 yields natural-sounding pitch and time manipulation
Spectral editing allows you to surgically eliminate unwanted sounds
Object-level editing expands your creative options beyond basic track-related editing
Offers classic comping, groove creation, and drum replacement
Revolver Tracks creates alternate versions of a track for experimenting with different ideas
Route audio through plug-ins in a myriad of ways or add/remove additional outputs to/from tracks during mixing
Pre- and post-fader and direct-out tap points make building complex productions easy
VCA faders and comprehensive automation supply complete control over your mix
Full complement of mixing plug-ins, including Vandal, Zynaptiq Orange Vocoder ME, essentialFX Suite, Vintage Effects Suite, and more
Economy tracks allow you to conserve your system's resources
High-quality mastering plug-ins, including a linear phase EQ, exciter, brickwall limiter, analog-style compression, and the Analogue Modelling Suite and Cleaning & Restoration Suite
Extensive metering and analysis tools put all the information you need right in front of you
Ensures compliance with R128/ITU-R BS.1771 loudness measurement standards
Comparisonics waveform display presents different frequencies in waveform of various colors
Encoder preview makes it easy to create great-sounding MP3s and adhere to "Mastered for iTunes" requirements
Effortlessly add indexes and CD text to CD projects and burn Red Book-standard CDs
Everything can be delivered in DDP format, ready for duplication
Includes the full version of Sound Forge Pro 11
Tech Specs
Software Type:

DAW

Platform:

PC

Upgrade/Full:

Full

Download/Boxed:

Download

Bit Depth:

32-bit, 64-bit

Format:

VST

Hardware Requirements – PC:

Multi-core 2GHz Processor, 4GB RAM or more recommended, 100GB drive space

OS Requirements – PC:

Windows 7 SP1 or later

Manufacturer Part Number:

11-33401