Meet the Award-Winning Axe-Fx III
Meet the Award-Winning Axe-Fx III
Our latest flagship processor brings more power, features, and upgrades than ever before.
The Axe-Fx III is the latest in a line of legends—the world's most powerful all-in-one processor for guitar, bass, and
other instruments. Featuring our latest amp modeling technology, thousands of UltraRes™ speaker cab simulations,
and industry-leading effects, the Axe-Fx III has more raw power and features than any guitar processor ever created.
"Axe-Fx III has so many upgrades and additions that this review could read like a joyless laundry list. But there's nothing joyless about the user experience—it's crazy fun. For most PG reviews, I usually spend about an hour recording demo clips. But with the Axe-Fx III, I ended up having so much fun I barely realized four hours had passed."
Premier Guitar.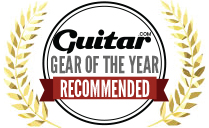 "There's much greater competition in the high end amp modeller market since Fractal Audio first arrived on the scene 10 years ago, but the Axe-Fx III cements its place as the market leader simply because of the sheer flexibility on offer. This is a serious – and mobile – piece of studio or live equipment capable of providing the tones for any musical project."
– Guitar.com.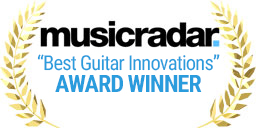 "Other, more affordable units will probably scratch the itch for most players, but if you simply, positively have to have the best road-ready modeller in the world, then accept no substitutes…Fractal Audio has once again laid down the gauntlet for what the professional end of the modelling market should aspire to."
–MusicRadar.com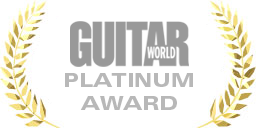 "While dozens of new products touting the latest digital modeling technology caused me to finally question whether I should keep my collection [of 60+ beloved tube amps], only one product has caused me to seriously consider cashing in on my heads, combos and cabinets — the Fractal Audio Axe-FX III."
–GuitarWorld