Magix Samplitude Pro X7 offers new features and improvements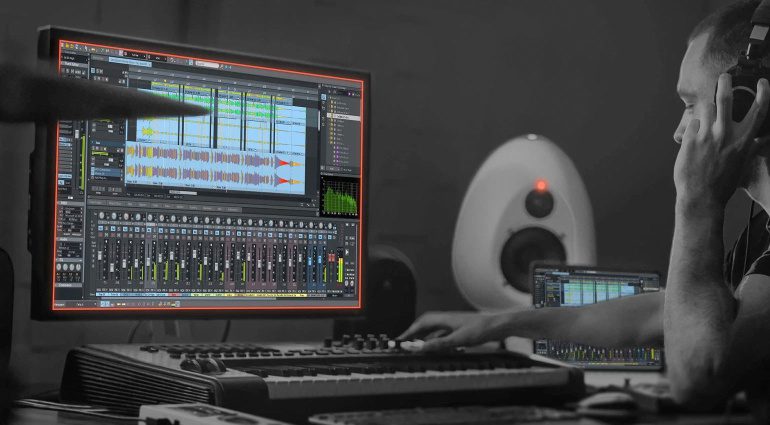 Magix Samplitude Pro X7 is available now. Among the newest features in the latest version is the ability to integrate hardware effects as plug-ins. In addition, there is now support for MIDI VST plug-ins and a broad range of optimizations.
Magix Samplitude Pro X7
Workflow improvements are one of the focus areas in Samplitude Pro X7. For example, the export feature has been revised with a clearer structure and a refreshed design. This delivers faster access to the preferred export formats and a better overview. The new design is based on an improved user interface with added light and dark modes. According to Magix, the graphics engine has become faster by a factor of 20 which results in extraordinary performance.
Additional touches include new search functions, advanced automations, and flexible editors. The Mixer and plug-in browser can be docked so the visual elements are reached more quickly. Both adapt to the window size as well. You can also drag and drop plug-ins from the plug-in browser into the project now. Editor snapshots let you quickly access most of the important parameters. Moreover, audio objects appear in a new view and can be edited directly.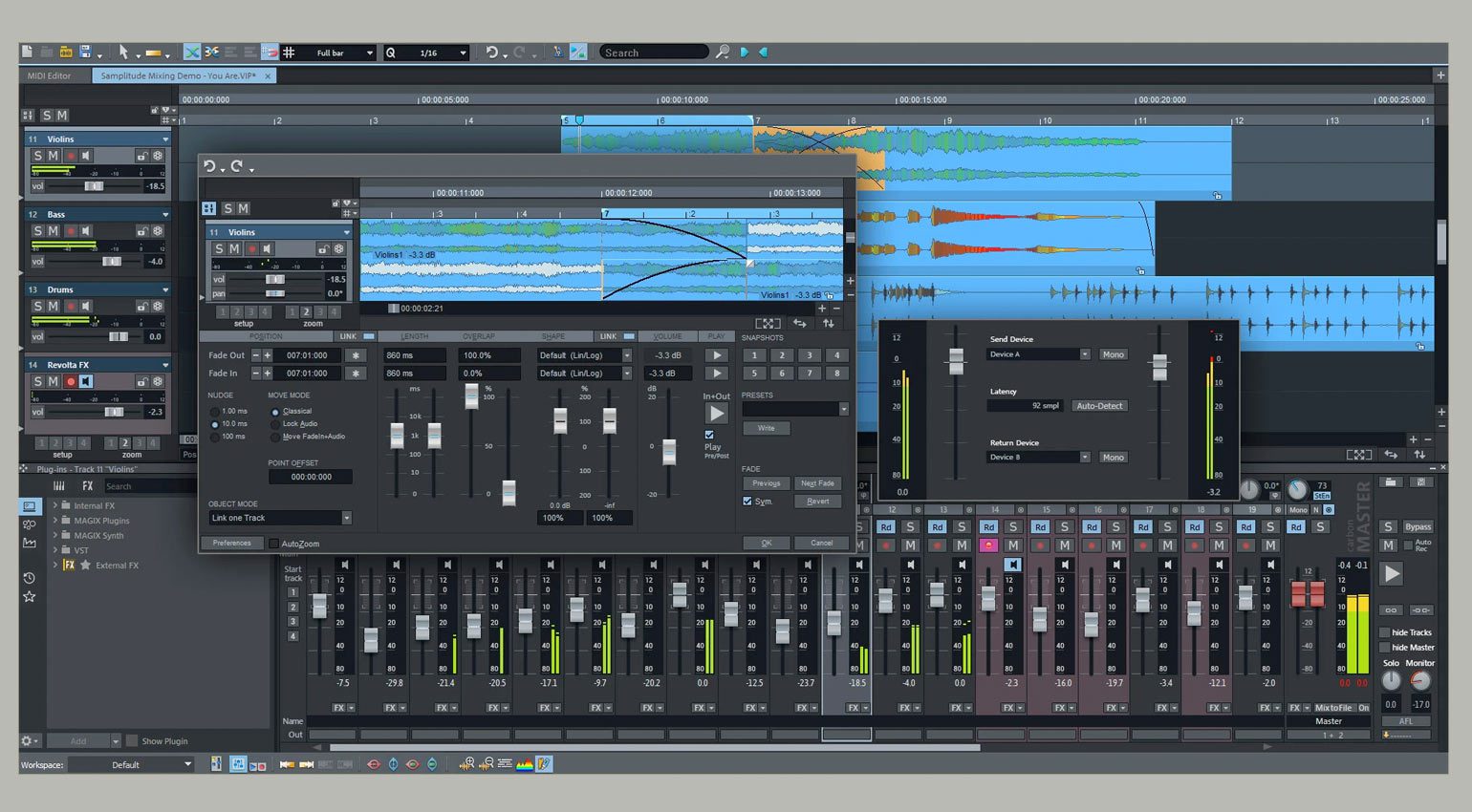 Samplitude Pro X7 lets you treat hardware effects like you would plug-ins. Drag the External FX plug-in onto a track and assign the required sends/returns to route audio through the device. There are also options for adjusting input and output levels as well as switching between mono and stereo mode.
In addition, Samplitude Pro X7 brings support for MIDI VST plug-in with free assignment of MIDI data. Any number of these VSTs can be combined which opens up all kinds of creative possibilities.
Price and availability information
Samplitude Pro X7 works under Windows 8+ in 32 and 64-bit versions. A free demo is available from the Magix website. As usual, there are two versions to choose from:
Samplitude Pro X7 which contains iZotope Ozone 9 Elements, Celemony Melodyne 5 essential, and 21 virtual instruments. The price is EUR 399.
Samplitude Pro X7 Suite which also includes Steinberg SpectraLayers Pro 8 (with a free update to version 9), Sound Forge Pro 15, iZotope RX 8 Elements, Ozone 9 Elements, Convology XT Complete, 47 virtual instruments, and Independence Pro Premium.
You can learn more from the Magix website.
Learn more about Samplitude Pro X7
VIDEO.