sonible smart:EQ 3: AI-powered EQ with cross-channel processing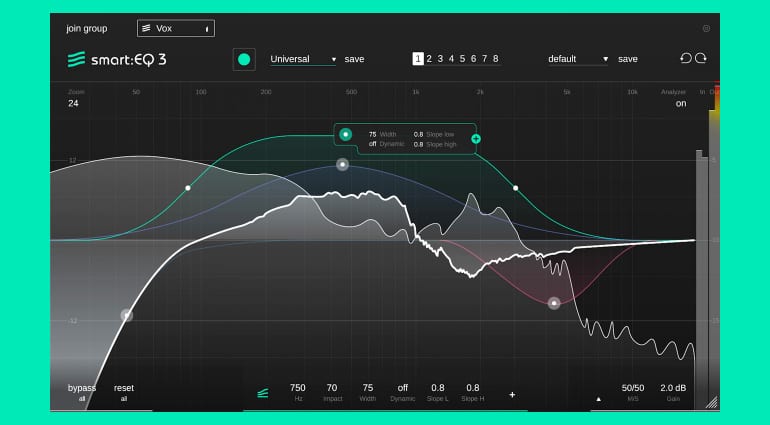 sonible has announced smart:EQ 3, a major update for the AI-powered equalizer plug-in. Among other improvements, smart:EQ 3 introduces intelligent cross-channel processing across several instances of the plug-in. Has fully automated mixing finally arrived?
sonible smart:EQ 3
As artificial intelligence (AI) is making progress at lightning speed, it was time for an update for sonible's AI-powered equalizer plug-in. Like its predecessors, smart:EQ 3 analyzes audio tracks and uses AI to make the necessary adjustments. This makes it easy to remove undesirable resonances and improve the spectral balance of your tracks. sonible says that the AI system is built on signal statistics, psychoacoustic principles and lots of experience.
On the surface, smart:EQ 3 sports the same EQ view that was introduced in the previous version of the plug-in. You can tackle frequencies with up to 24 filter types, smart states and M/S processing. But sonible says that they've listened to user suggestions and improved upon the predecessor in many ways. Among the new features is a dynamic mode that adapts to the audio signal in real time. You also now have the option to switch between linear phase and zero-latency filters. And there are new filter widgets for a quicker workflow.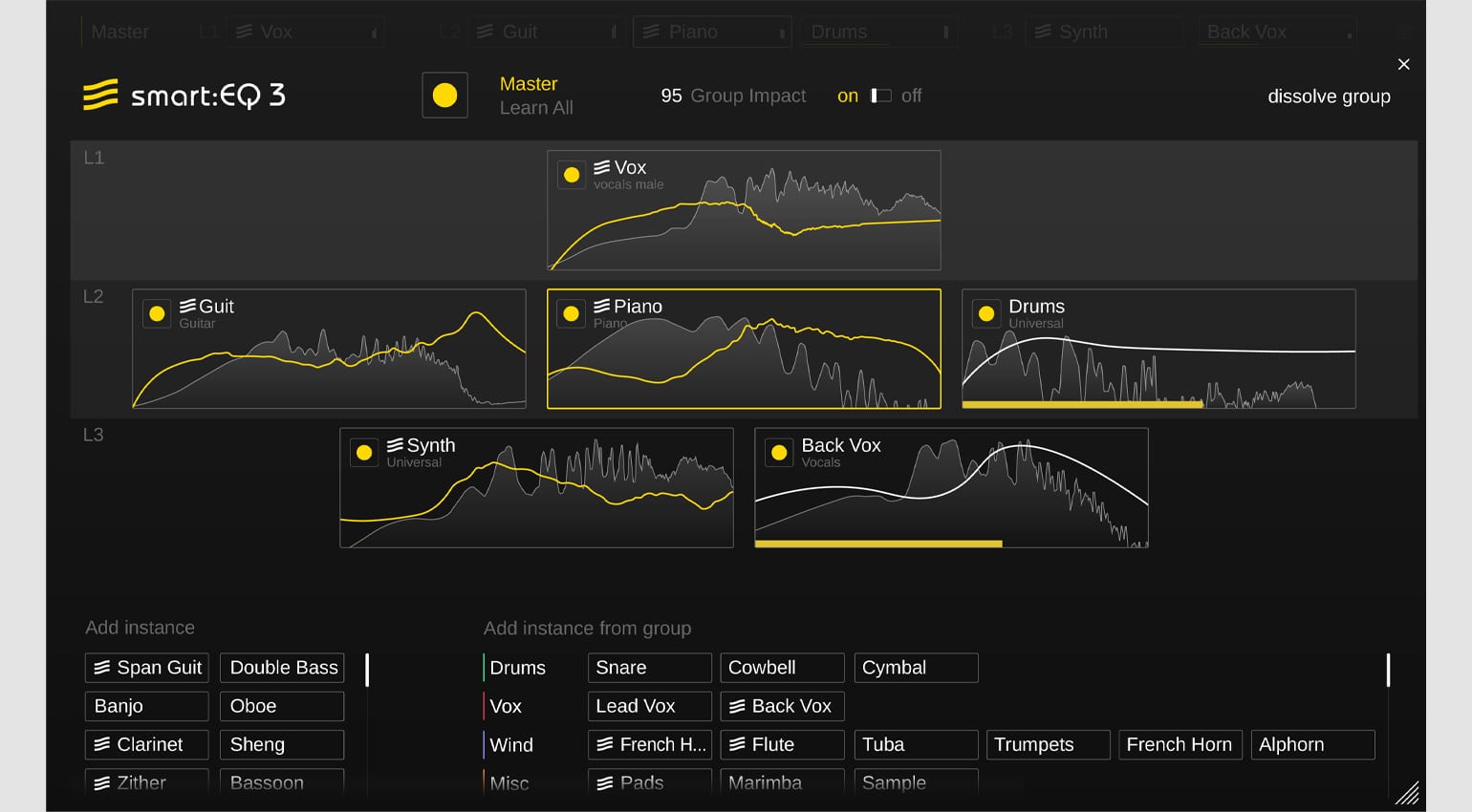 Cross-channel processing
The biggest news, however, is that smart:EQ 3 now supports cross-channel processing. Like some of its competitors, smart:EQ can now 'listen' to other instances of the plug-in across multiple tracks. But while plug-ins like FabFilter Pro-Q 3 and Voxengo GlissEQ simply display the spectrum analysis from other instances and still require you to make the necessary decisions and adjustments yourself, sonible smart:EQ 3 goes a step further by pairing this cross-channel awareness with the AI engine.
The new Group View offers a drag&drop interface that lets you arrange multiple tracks in three hierarchical layers. The plug-in analyzes each track, detects masking effects, and automatically carves out the necessary space for each track in the frequency spectrum. If this works as advertised (and you agree with the AI's decisions), that means that we've just come a big step closer to fully automated mixing.
Price and compatibility
sonible smart:EQ 3 is now available for an introductory price of €89. This offer is good until June 7, 2021; the regular price will be €129. (Note: An earlier version of this article stated that the offer was good until September 10, 2021. This is incorrect, the correct date is June 7. We apologize.)
sonible hasn't published the system requirements yet. But it's safe to assume that smart:EQ 3 will run on Windows and macOS in VST, VST3, AU and AAX formats.
More information
Video