Strandberg refines the Boden for its new NX Concept range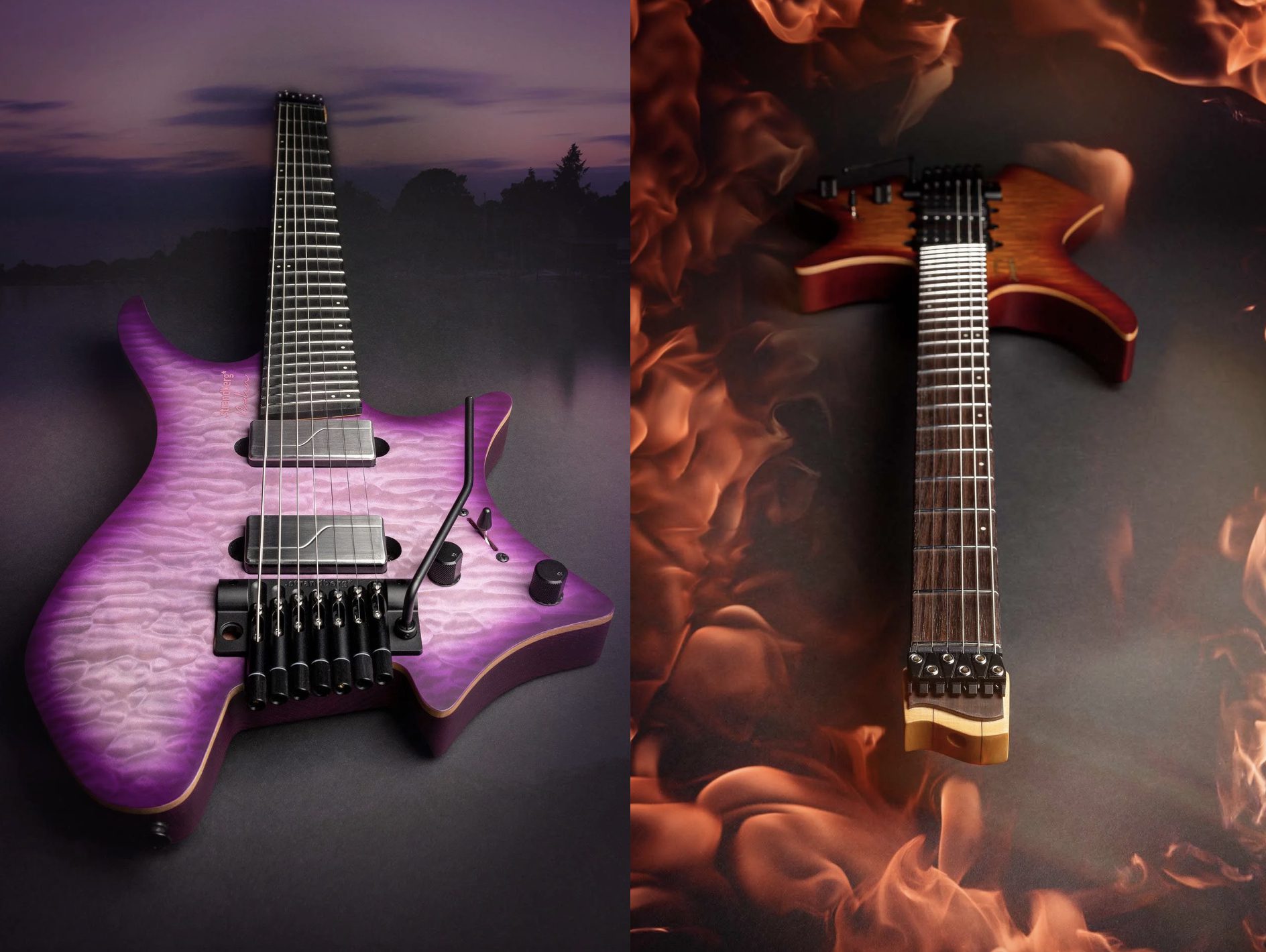 Strandberg refines the Boden for its new NX Concept range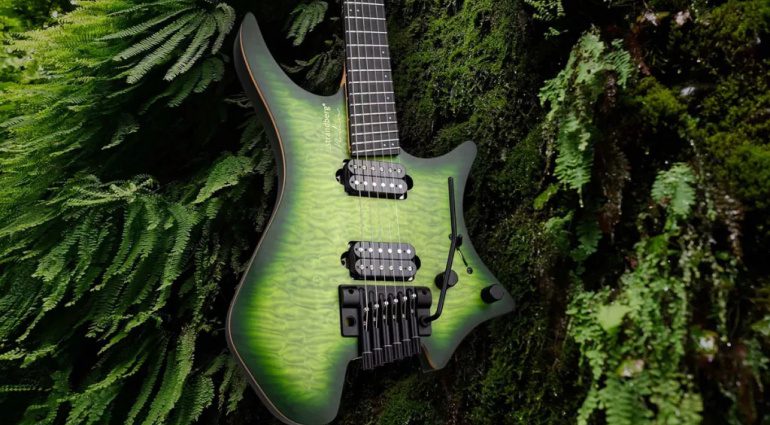 With new tonewoods, Rev 7 hardware and more
Strandberg NX Concept · Source: Strandberg
Strandberg has been busy. The company has revamped its Boden range with new finishes, tonewoods, plus a new bridge and string-lock system. These newly designed Strandberg Boden NX Concept models have some nice tweaks to the formula that push the original design forwards. ADVERTISEMENT https://defbf15e0227cbe6d8260a0329c4510a.safeframe.googlesyndication.com/safeframe/1-0-38/html/container.html
Strandberg NX Concept
Strandberg takes a different approach to guitar-building compared to the majority of manufacturers out there. And with its updated NX Concept range, the company is once again adjusting the recipe and pushing it further. The guitars feature new tonewoods and new hardware, both of which I'm sure will have a positive effect on the design.
The new models also feature a redesigned neck joint carve as well as an updated arm cut, for an even more comfortable ride.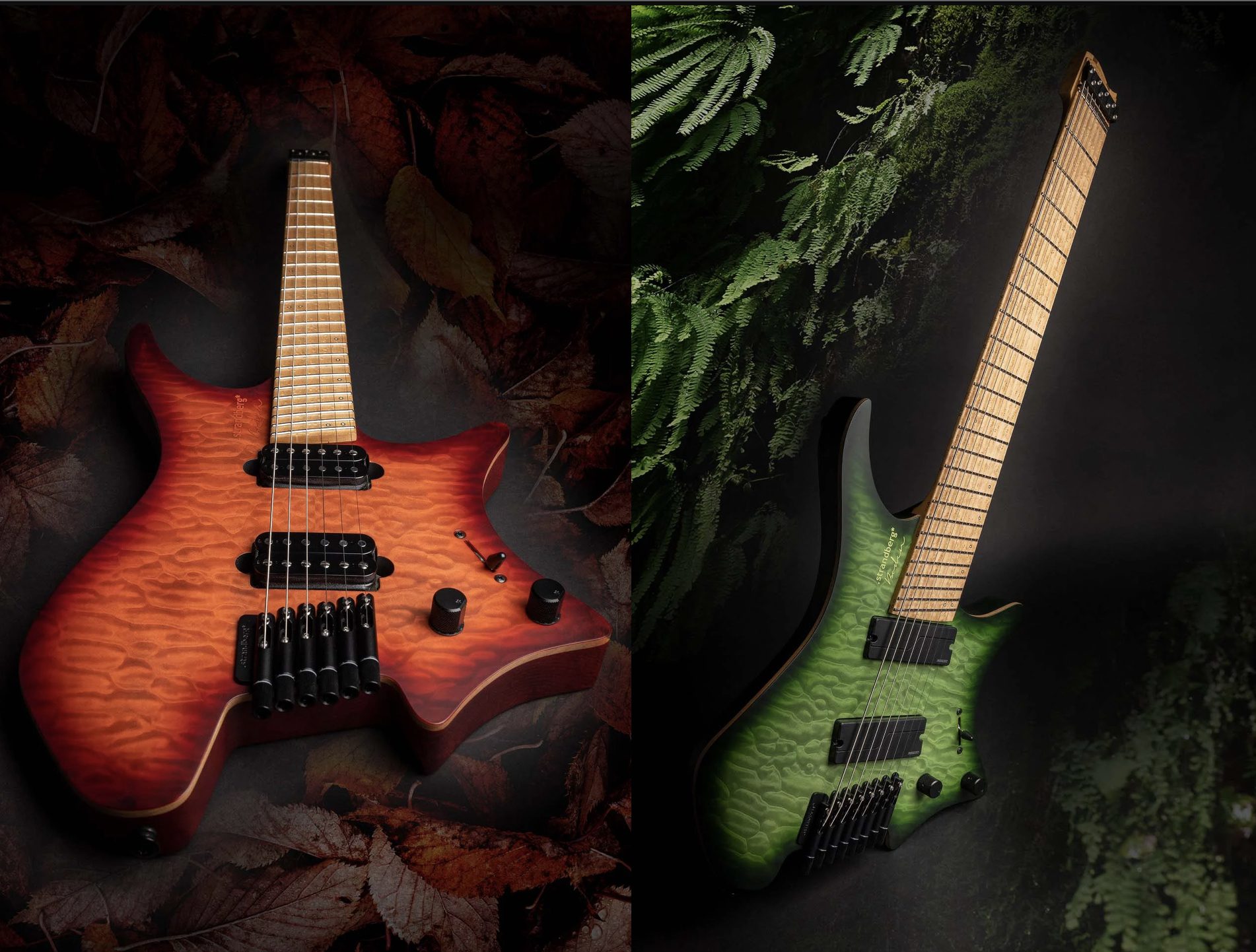 Tonewoods
There have been quite a few changes made. First up, and most noticeably, roasted maple has been swapped for standard kiln-dried maple across the board. The Original NX and Prog NX models get Sassafras bodies instead of Swamp Ash, though they will be reverting back to their regular swamp ash bodies after the first production run due to logistical and supply chain issues. And the Prog NX and Metal NX models now have Richlite fretboards rather than ebony ones. A lot of this is down to what is sustainable.
The Classic NX models now have an option for a rosewood fretboard, which has replaced the previous Pau Ferro fretboards. Then, the Original NX, Prog NX, and Fusion NX models now have a plain solid maple top with highly figured flame or quilted maple veneer.
New colours include Charcoal Black and Earth Green, Twilight Purple and Glacier Blue (for the seven-strings) and Earth (for the 8-string). And for the Fusion NX you have a choice of Amber Yellow or Bonfire Red. The models also come with a neat scrapped back faux binding.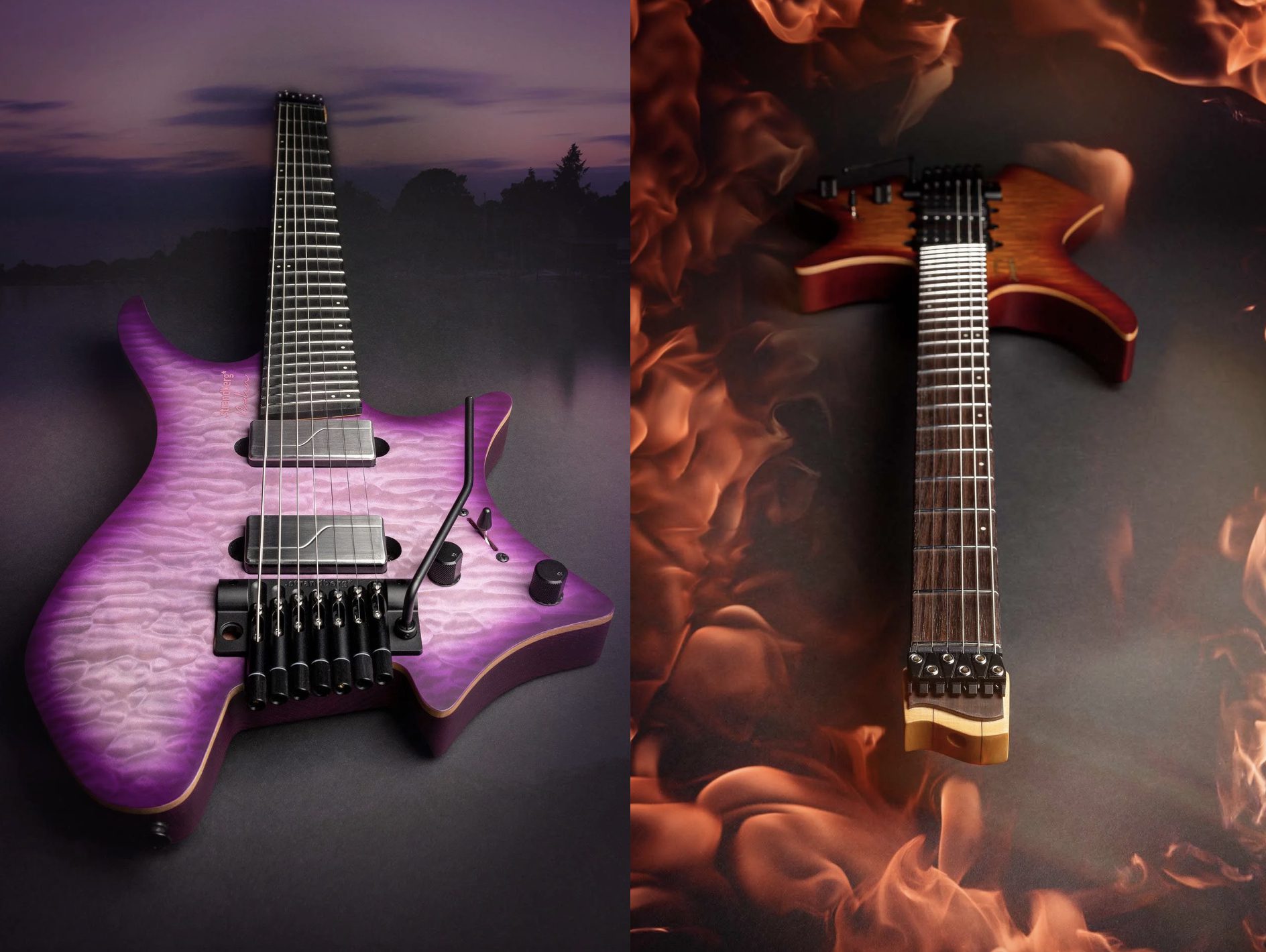 Rev 7
The introduction of the new Rev 7 hardware means we now have a new bridge and string retention system across the range. The demo video on the site also shows off the new NX Multi-Tool that allows you to adjust and set up this hardware. You can either hang this new tool from your key-chain or magnetically attach it behind the headstock. The magnetic tool is really useful, I use something similar on my Floyd Rose-equipped guitars and it works a treat. New Rev 7 bridge system Rev 7 all in one string retainer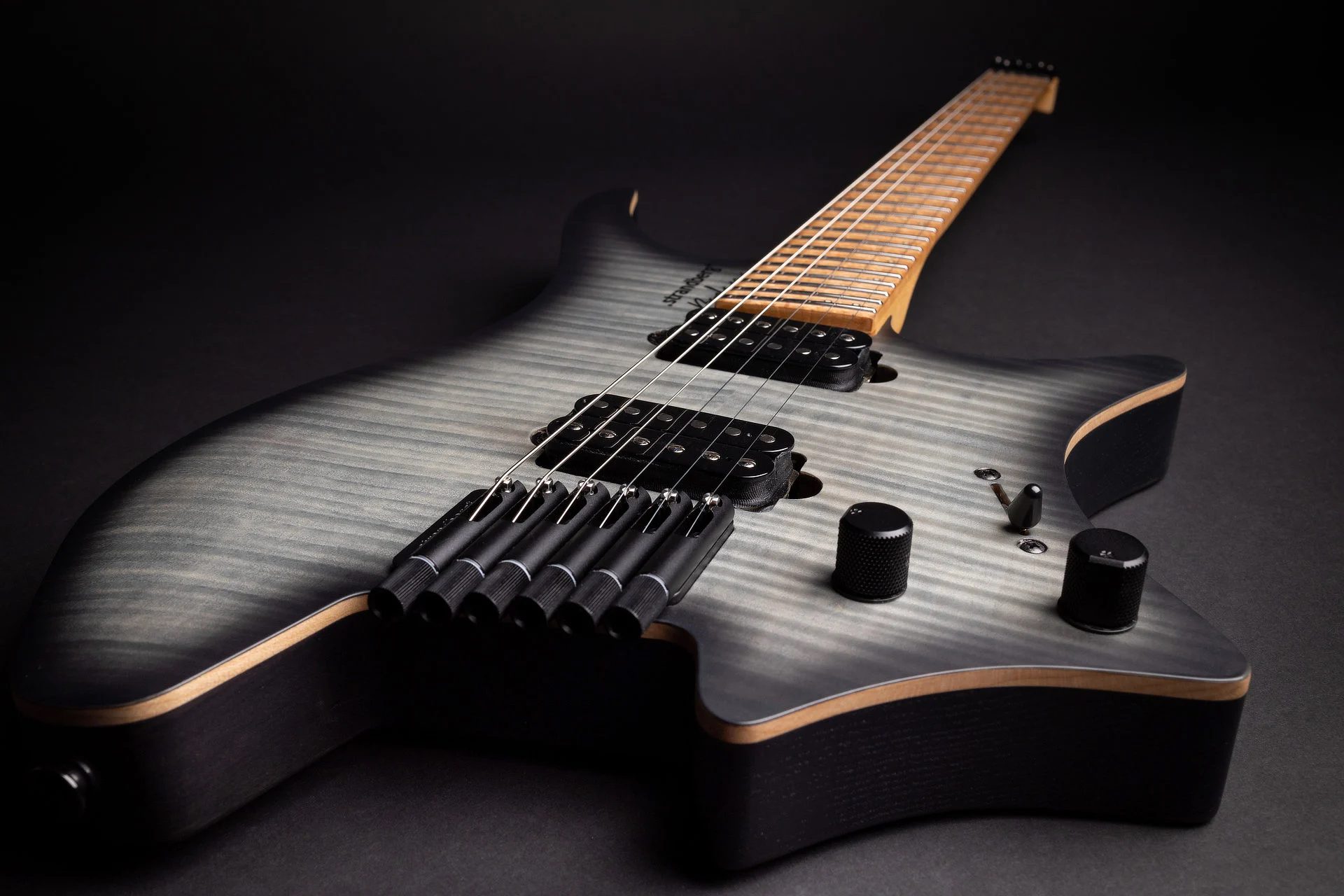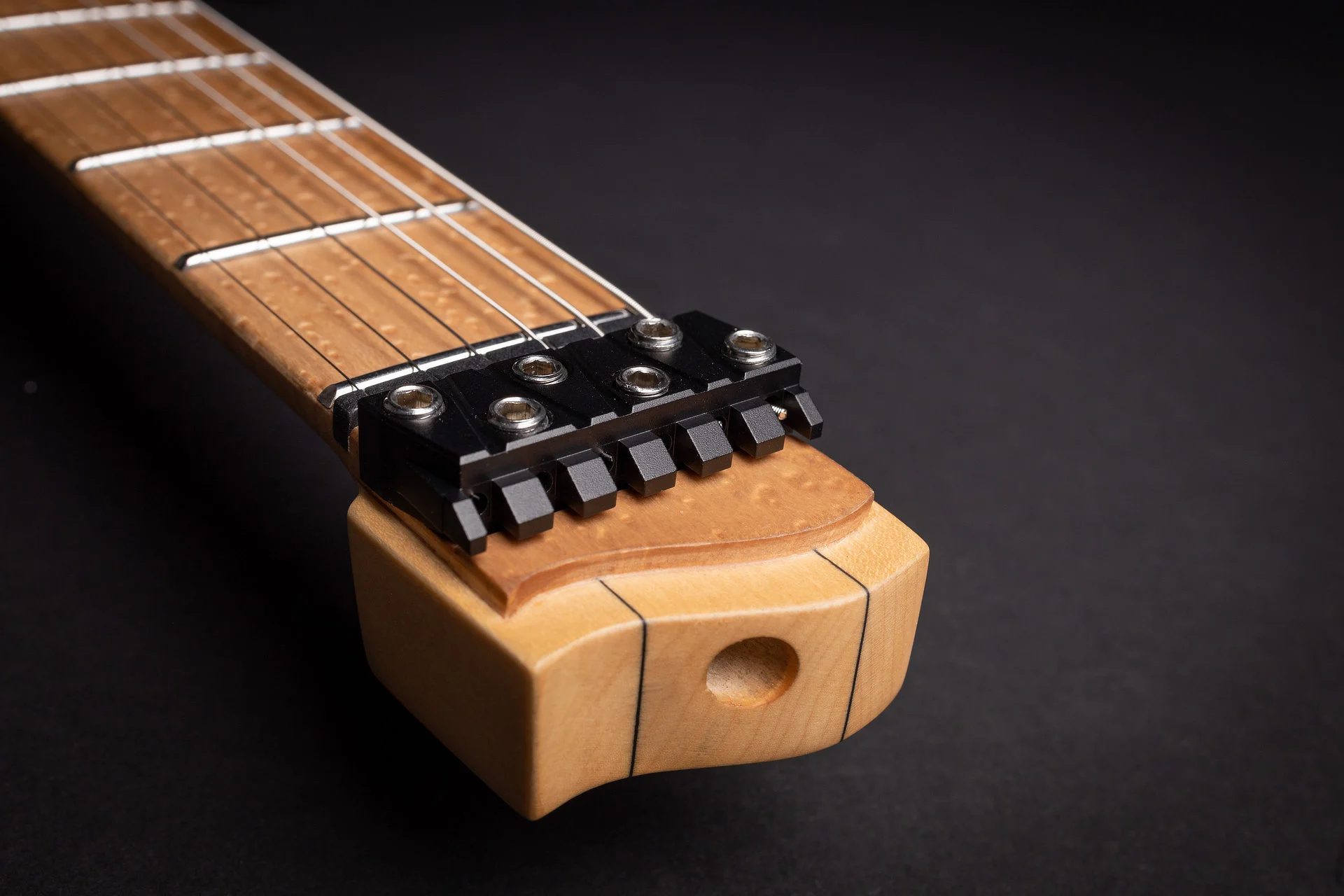 Ergo knobs and Pickups
Other more subtle changes include the redesigned ergo knobs which are knurled to provide a better grip, and have an indent so you always know where they are set. For pickups, the Classic NX now has Suhr Thornbucker and Suhr V60LP pickups, whilst the Metal NX comes with Suhr Aldrich humbuckers, rather than Fishman Fluences.
Venture Gig Bag
All new models come shipped with an upgraded Venture gig bag. It is more weather-resistant, with a pull-out rain cover, Fidlock magnetic locks, a hidden valuables pocket, and reflective areas.
Overall, the Strandberg Boden NX Concept range has some interesting options on offer. You can head to the main Strandberg site for more in-depth information on these changes, or check out the demo videos below to hear the new NX models in action.
Strandberg Boden Original NX 6 Charcoal
Strandberg Boden Original NX 6 Autumn
Strandberg Boden Original NX 7 Glacier
Strandberg Boden Original NX 8 Charcoal
Strandberg Boden Original NX 8 Earth
Strandberg Boden Fusion NX 6 Bonfire
Strandberg Boden Fusion NX 6 Amber
Strandberg Boden Prog NX 6 Earth Green
Strandberg Boden Prog NX 6 Charcoal
Strandberg Boden Prog NX 7 Charcoal
Strandberg Boden Prog NX 7 Twilight
Strandberg Boden Metal NX 6 BK Granite
Strandberg Boden Metal NX 7 BK Granite
Strandberg Boden Metal NX 8 BK Granite
Strandberg Boden Classic NX 6 Virdian Gr
Strandberg Boden Classic NX 6 Malta Blue
More Information on Strandberg Guitars
Strandberg Boden NX Demo Videos