Strymon BigSky Plugin: Reverb pedal for your DAW!
Strymon has released the BigSky Plugin! This means that you can now indulge in the pedal's famously lush and shimmering reverbs right inside your DAW – something that producers the world over have been hoping for for a long time.
Strymon BigSky Plugin
The Strymon BigSky is easily one of the most popular digital reverb pedals out there – so popular, in fact, that it's often used as a hardware effect in a studio setting. Producers all around the world cherish its huge palette of lush, dense, and shimmering reverbs just as much as guitarists, and many wished for a more convenient way to access them than running a signal from the DAW through a pedal and back again. Well, that day has finally arrived!
The Strymon BigSky Plugin brings the pedal's twelve distinct reverb machines to your DAW. You can choose from more traditional engines like Room, Hall, Plate, or Spring, or take your sound to outer space with the aptly named Swell, Bloom, Cloud, or Shimmer algorithms. For more experimental sounds, choose the Non-Linear or Magneto settings.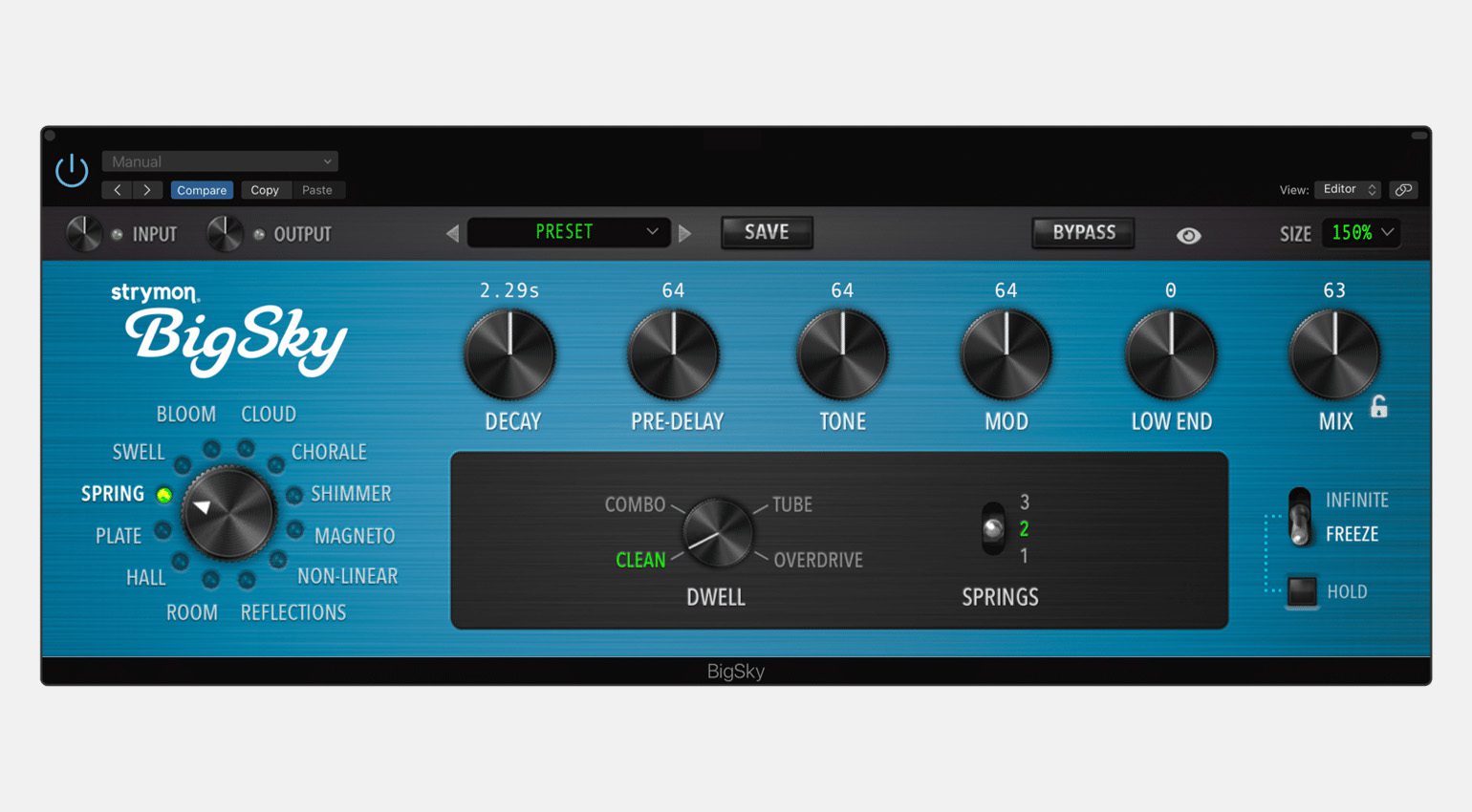 Engine-specific controls
Given the fact that BigSky was originally designed as a pedal, its controls are delightfully simple, while still offering plenty of shaping options. The plugin has the same Decay, Pre-Delay, Tone, Mix, and Mod knobs also found on the pedal, which are always available regardless of the algorithm.
Below these knobs is an area that changes depending on which of the 12 engines you choose. This makes the algorithm-specific parameters much more visible and accessible compared to the pedal's two assignable parameter knobs. And needless to say, the Big Sky Plugin also offers the pedal's Infinite Sustain and Freeze modes, accessible via a switch and button.
While the BigSky pedal has been around for a while, its arrival as a plugin is great news indeed! If it sounds anything like the pedal, there's a good chance that this could be one of the most exciting new reverb plugins of the year.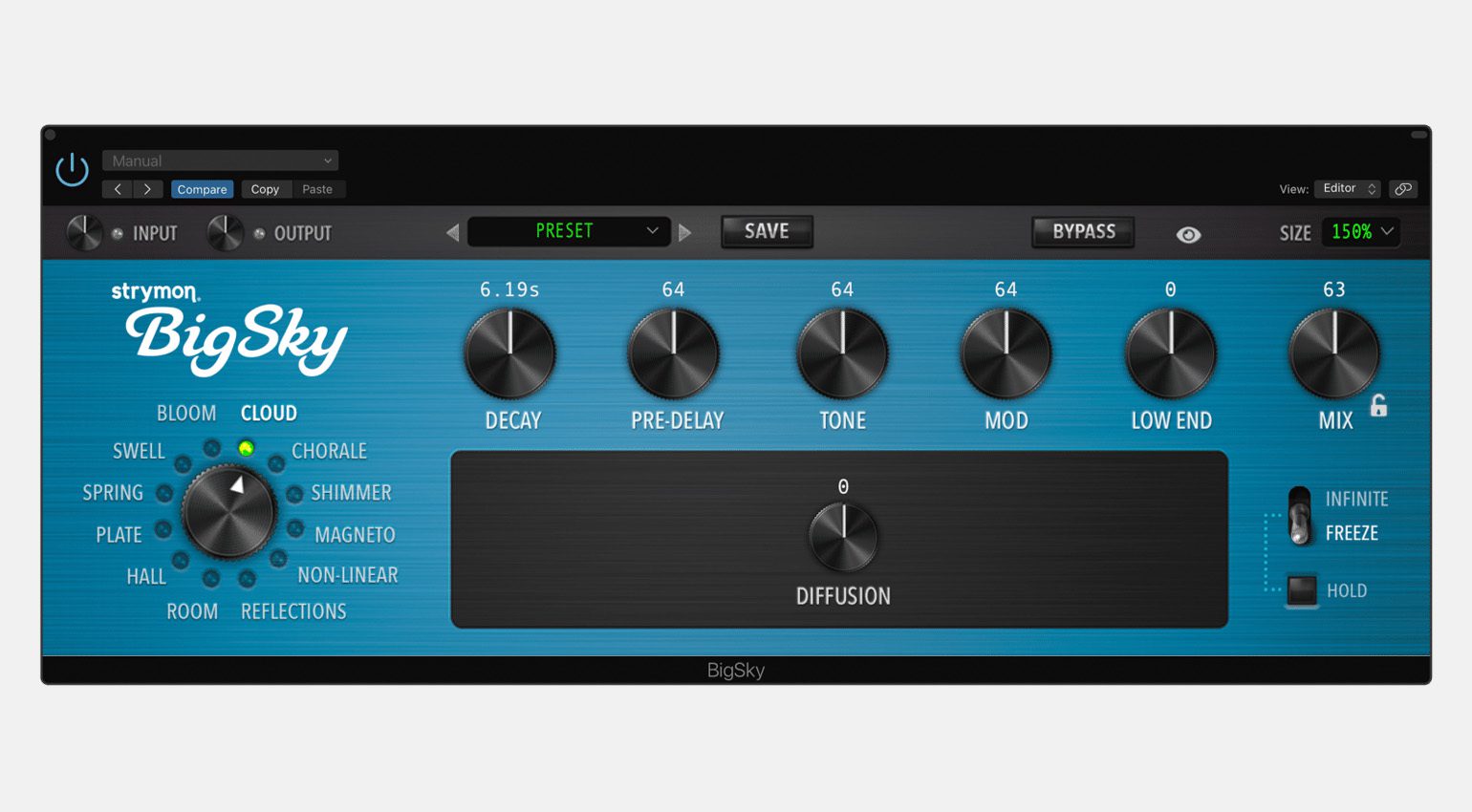 Price and compatibility
The Strymon BigSky Plugin is now available for $199. Not cheap, but certainly much less expensive than the pedal! You can try it for free for seven days.
The BigSky Plugin runs on macOS Monterey or Big Sur (including native support for Apple Silicon Processors) and Windows 10. It's available in AU, AAX, and VST3 formats. You'll need a free iLok account for activation.
More information about the Strymon BigSky Plugin
Videos