IK Multimedia AmpliTube TONEX: AI tone capture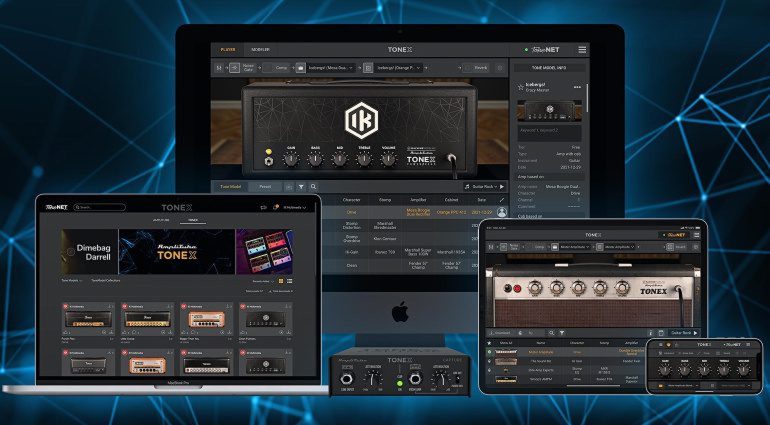 New AI powered amp tone capture from IK Multimedia
IK Multimedia AmpliTube TONEX has been revealed at last.  Based on the recently introduced AI Machine Modeling technology, guitarists and bassists can replicate their own rig including drive pedals, This is a complete software ecosystem with which your own sound can be fully captured.
UPDATE 29.09.2022
From today, the four versions of IK Multimedia's Tonex are now available.
Tonex SE, Tonex and Tonex MAX differ in the number of "tone models" enclosed. Plus, there is also the free Tonex CS version for download as well.
There are 20 tone models, 10 amps and 5 pedals. In addition, 20 user models from ToneNet can be loaded. All the versions are available for download using the IK Multimedia Product Manager.
AmpliTube TONEX
The TONEX app is not only available for iPhone and iPad, but also as a standalone version or AU plug-in for all major DAWs on both Mac and PC. All versions work synchronously, so your Tone Model collection can be played seamlessly on any device, in the studio, at home or on the go.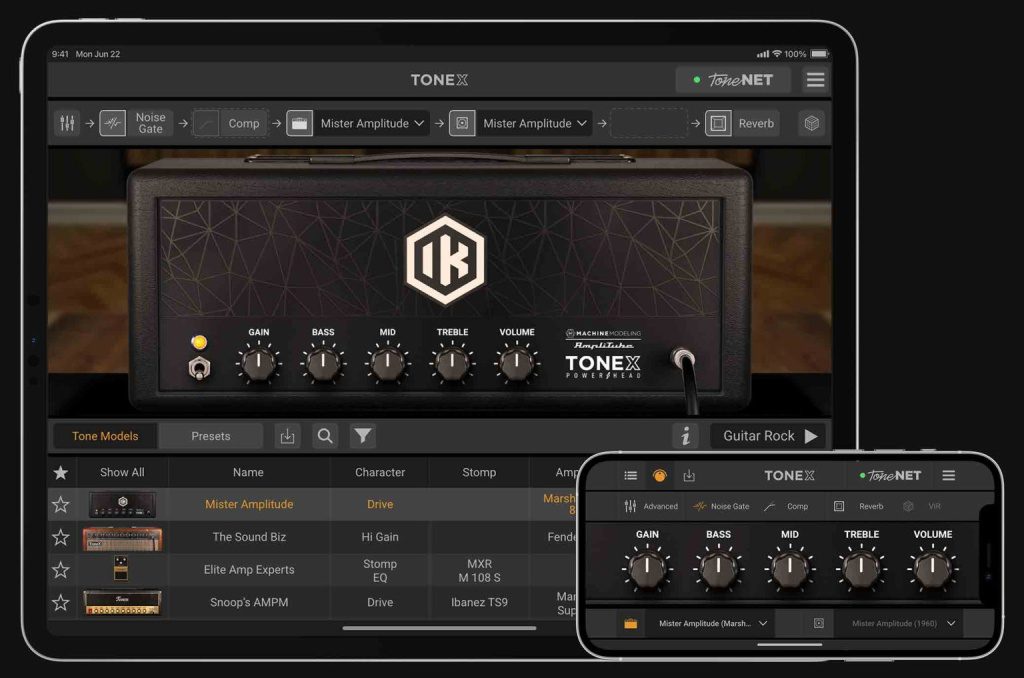 ToneNET
TONEX Tone models will also be available via the new ToneNET, IKs new online platform for tone sharing and social media for browsing, demos, and downloading.
Over 1,000 TONEX Premium Tone models will be available in ToneNET for an immediate demo or download directly in the TONEX software or app, depending on the version.
In addition, new tone models from IK – and free user models from the TONEX community – are constantly released and made available in real time, creating an unlimited collection of the best sounds.
TONEX standalone, plug-in and app immediately connect to ToneNET directly in the software or app, allowing users to explore the latest tone models without interrupting their creative workflow. Or TONEX Tone models can be tried out in ToneNET with a normal online browser and selected for subsequent download to the computer software or mobile device app.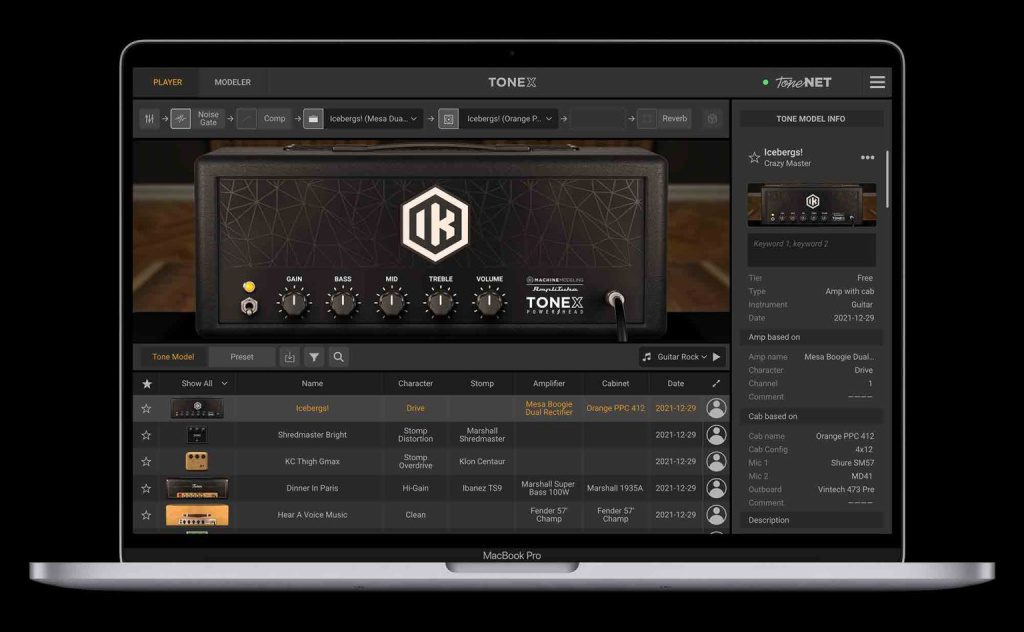 TONEX Capture
If you have a computer and an audio interface, you only need minimal accessories to capture your own sounds. To make it easy for all those who do not have an interface like the AXE I/O, the new all-in-one TONEX Capture from IK is an accessory that is connected to the output of an audio interface to feed an amplifier at just the right level. The return line is passively switched between the amplifier and speaker and sends a perfect copy back to the interface with a secure volume without affecting the interaction between the amplifier and speaker.
No microphones and perfect room acoustics are required here. Re-amping is also possible with the capture box.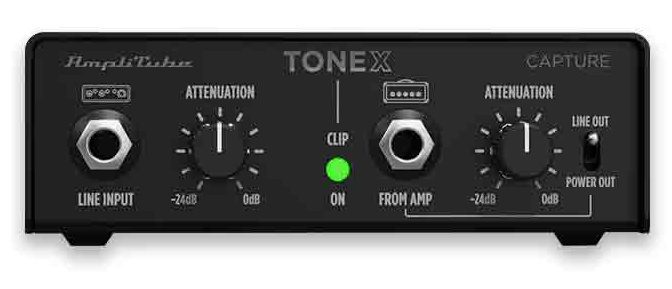 Prices and availability
The software will probably be launched in September. AmpliTube 5 MAX users receive a voucher for a 50 euros discount for TONEX MAX. There are three versions available, plus the new hardware box for captures.
TONEX SE: at a limited introductory price of 99.99 euros (then 149.99 euros) – 200 tone models
TONEX – now 149.99 euros, later 249.99 euros – 400 tone models
TONEX MAX – now 249.99 euros, later 399.99 euros – 1000 tone models
TONEX Capture – now 199.99 euros, later 249.99 euros – including TONEX SE with 200 tone models
More Information
Videos