Waves Clarity Vx and Clarity Vx Pro: Automatic, AI-based vocal denoising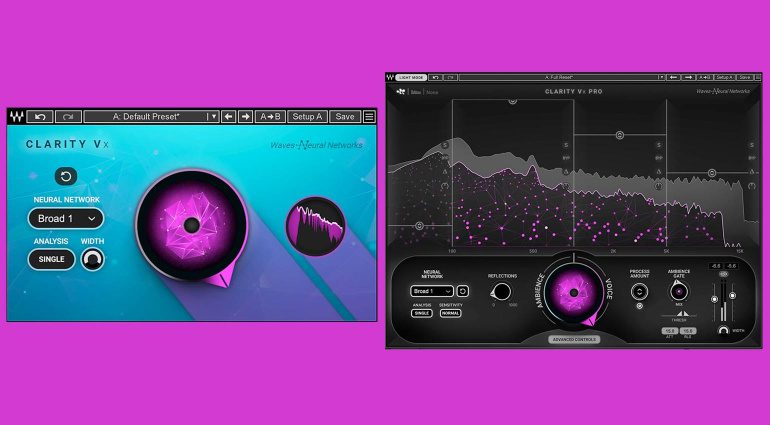 Waves has released not one, but two new plug-ins to help you rid your vocal recordings (especially voice-overs and dialogue) from unwanted background noise. Both use "Waves Neural Networks" and artificial intelligence (buzzword alert!) to deliver clean results with little effort. Clarity Vx is designed for those who need a simple and quick solution. Clarity Vx Pro caters to professionals who are looking for more advanced processing, and have some extra cash to spend.
Waves Clarity Vx und Clarity Vx Pro
If you need to clean up your voice-over, dialogue, interview, rap, or other vocal recordings, Waves has two new tools for you to help you remove unwanted background noise. In the video below, the developer demonstrates this using noise from a vacuum cleaner. That's a bit of an extreme example – in practice, you'll most likely use the plug-ins to deal with humming, traffic noise, or microphone bleed.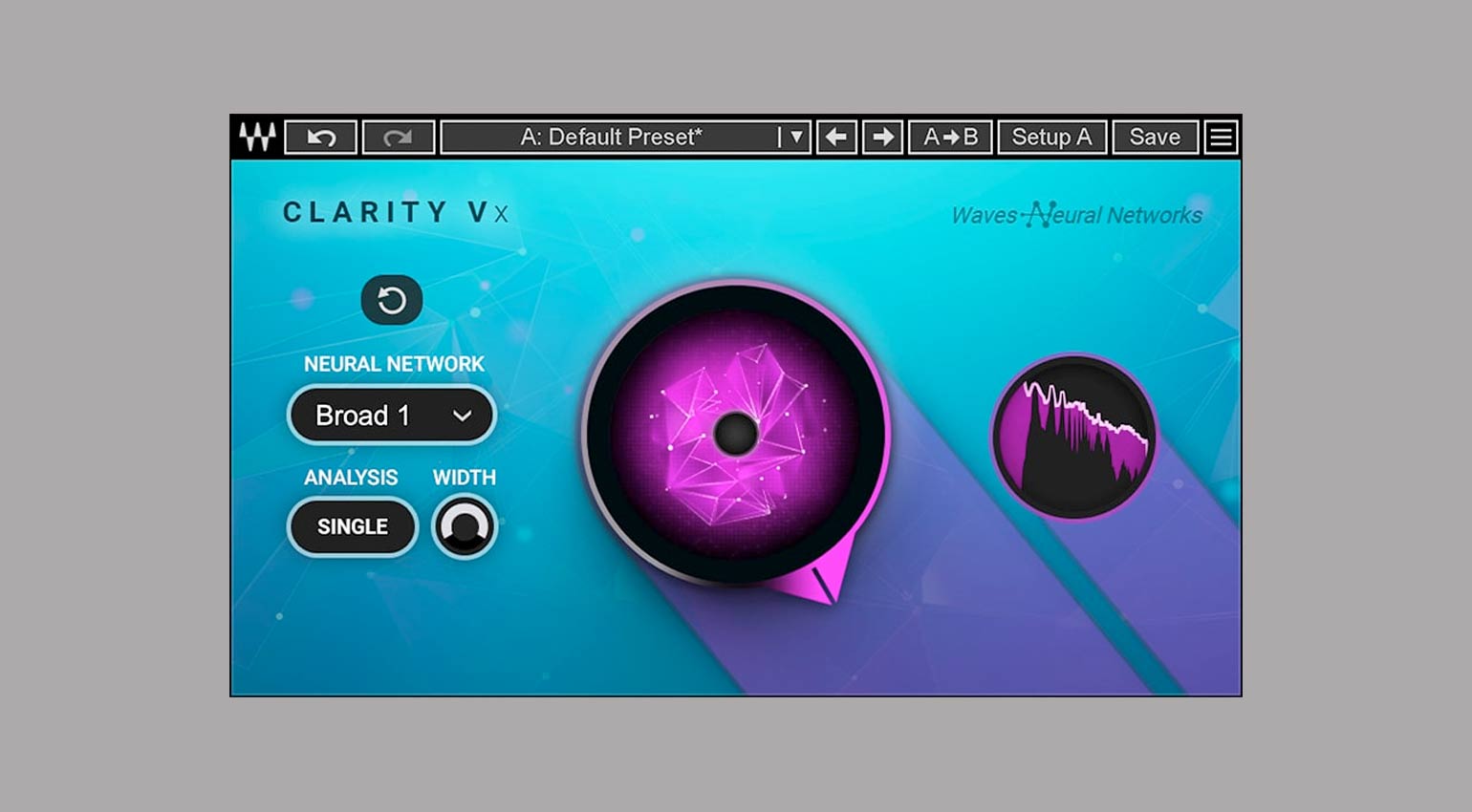 Waves says that the plug-ins use neural networks to detect, identify and separate the voice and any background noise that might be present in the recording. The developer claims that this is achieved without any unwanted artifacts. According to Waves, the neural networks were trained using thousands of hours of material. The results of the machine learning process were then refined and quality-checked by Waves' engineers.
The plug-ins include two distinct algorithms. Broad 1 is designed for recordings in which more than one voice is present. Broad 2 is meant for recordings with particularly stubborn background noises and can separate a main voice from secondary voices in the background.
Clarity Vx is designed for easy operation using one main control. This is the version to go for if you're mainly looking for a tool to help you clean up podcasts and voice-over recordings without going too much into the details.
Clarity Vx Pro adds a good deal of tweakability and detailed visualization. This version also includes multi-band processing for splitting the signal up into four frequency bands, each of which can be processed individually. Other features of Clarity Vx Pro include a Reflections control to help you preserve natural ambience, the ability to remove the voice and keep the ambience instead, and, most importantly, real-time processing.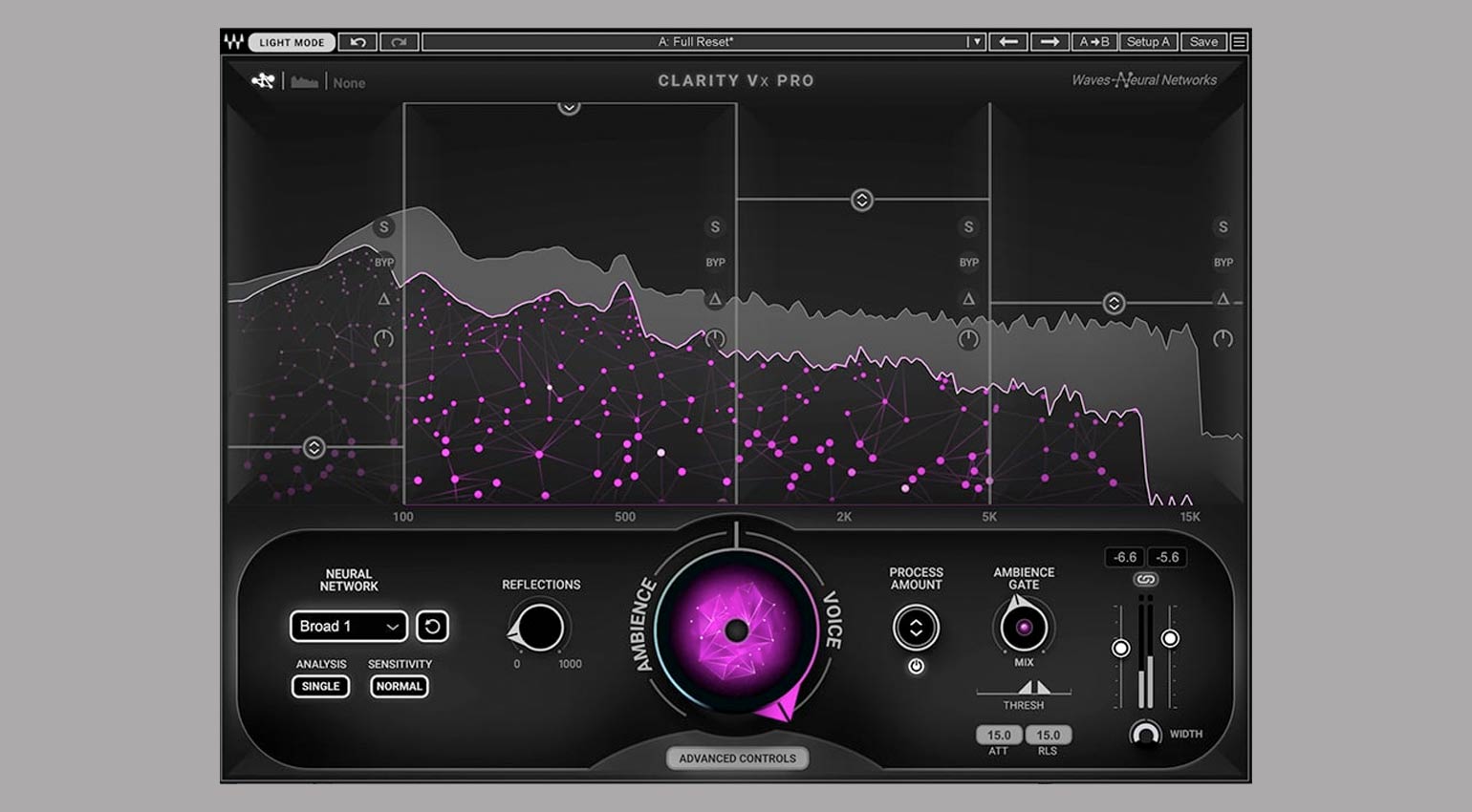 Price and compatibility
Waves Clarity Vx and Clarity Vx Pro are available for macOS (10.14.6, 10.15.7, 11.6.2, 12.1) and Windows (10, 11) in VST3, AU, and AAX formats. Clarity Vx is now available for a limited time for USD 29.99 using the code CREATE40 at checkout. The regular price is USD 149. Clarity Vx Pro is now USD 249 (using the same code) instead of a whopping USD 799. Both plug-ins are also available at Thomann (affiliate link).
More info about Waves Clarity Vx and Clarity Vx Pro
Videos